2017 Mercedes-Benz GLA VS 2017 Audi Q3
When looking for your dream vehicle, we know it's important to ensure that you keep your options open. Because Fletcher Jones aims to provide you with an easy, hassle-free process, we have made things a whole lot easier by comparing the 2017 Mercedes-Benz GLA 250 to the 2017 Audi Q3.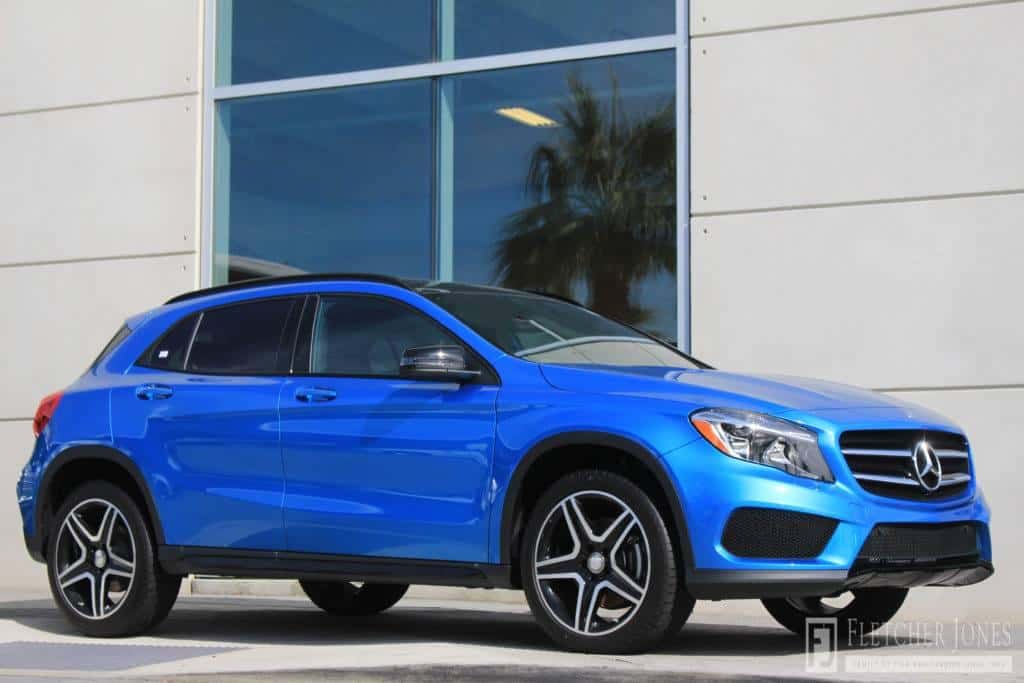 A Safe Sanctuary 
One of the first things to consider when looking for the perfect vehicle is feeling secure on your journey ahead. The GLA has standard ACTIVE BRAKE ASSIST®. It uses forward mounted sensors to warn the driver of a possible collision ahead. If the driver doesn't react and the system determines a collision is imminent, it automatically applies the brakes at full-force in order to reduce crash impact or an accident in its entirety; whereas, the Audi Q3 doesn't offer collision warning or crash mitigation brakes.
Another feature included in the Mercedes-Benz GLA is its optional lane departure warning system that alerts a temporarily inattentive driver when the vehicle begins to leave its lane. Unlike the GLA, the Audi Q3 doesn't offer a lane departure warning system.
The GLA also features Mercedes-Benz Mbrace®. If you don't know what Mbrace® is, let us introduce you to something incredible. Mbrace® provides you with piece of mind by giving you the ability to remotely unlock your doors if you lock your keys in, help track down your vehicle if it's stolen, or send emergency personnel to the scene if any airbags deploy all done through the Mbrace® app. The Q3, on the other hand, doesn't offer a GPS response system. Instead, the Q3 only offers a navigation computer with no live response for emergencies.
Promising Performance
When it comes to power, the GLA 250's standard 2.0 turbo 4 cyl. produces 8 more horsepower (208 vs. 200) and 51 lbs.-ft. more torque (258 vs. 207) than the Q3's 2.0 turbo 4 cyl. What's best is that the Mercedes-AMG® GLA 45 4MATIC® receives better fuel mileage than the Q3 Quattro. (22city/28 hwy vs. 20 city/28 hwy). A seven-speed automatic is standard on the Mercedes-Benz GLA for better acceleration, and lower engine speed on the highway. In contrast, the Q3 only offers a six-speed automatic transmission.
Bring it Home
If you're looking for the perfect vehicle, the answer is obvious. With the Mercedes-Benz GLA, you can truly have it all. Load up the family and head over to Trattoria Toscana  to celebrate your precious new investment over some decadent Italian! Plus you can splurge with all of the cargo space you have available for leftovers.
Schedule your VIP Test Drive by contacting (951) 216-7800 and bring the Mercedes-Benz GLA home today!