A Team of Champions
Fletcher Jones prides itself in recruiting a winning team, literally. Say hello to our team of champions, the "MBZ of Temecula" softball team!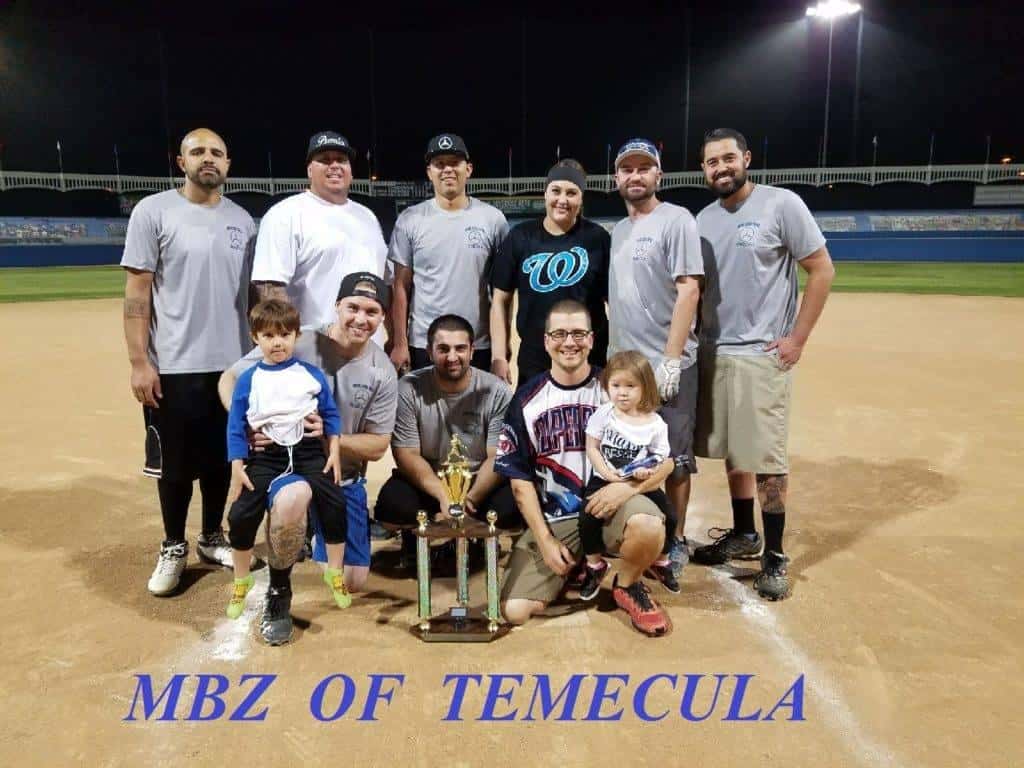 Earlier this month, the "MBZ of Temecula Softball" team went head-to-head with two different softball teams at the Big League Dreams stadium in Perris, CA, only to bring another first place trophy home. What's more, the team still managed a victorious win without a full team. The team was short two players. Luckily, with the help of a fan, the team was able to fill at least one more spot!
With winning scores of 18-17 in the first game and 34-22 in the final game, it can be said that this team will strive to be the very best of the best despite any challenges that may arise.
This isn't the first time the team has won first place in a softball tournament. Click here to read more about their last victorious win!
Meet the Winners
Mercedes-Benz of Temecula feels lucky to have talented associates like the MBZ Temecula softball team: Matt Hansen, Carl Thomas, Steve Reynaga, Vince Marchante, Manny Henshaw, and Zach Westbrook. We are constantly looking for enthusiastic individuals to join our winning team. Will you fill the last spot on our softball team? Start your career at Mercedes-Benz of Temecula today.