All In for All Equal at Mercedes Benz of Temecula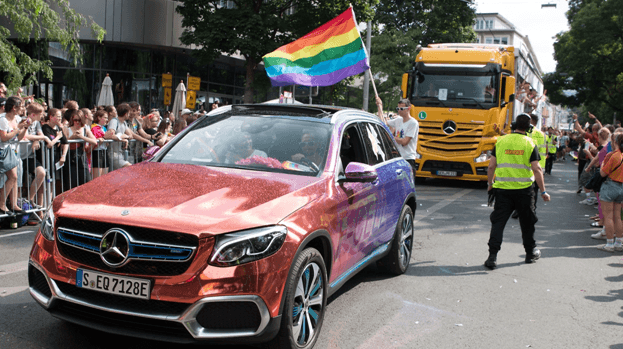 This has been a big year for growth and radical metamorphosis across the globe. In an ever-evolving social, political and environmental climate, we at Mercedes Benz have prided ourselves in our uninhibited acceptance and support for all people. Unaffected by labels and stereotypes, prejudices and bias severances. There are great power and beauty in unadulterated support for all humans – no matter the gender, race, identification, age, class, or belief system. Coming to the close of another pivotal year, we take a look back at 2019.
This past year, in particular, has held a momentous movement towards equality for all, with an emphasis on the LGBTQ community, women's rights and the planet, respectively. We saw this widespread growth in the protests, marches, and campaigns held throughout the country and stretching across the world. We watched as the largest climate strike and school walkout in human history was realized and inspired by a 16-year-old climate activist from Sweden (now named Time magazine's 'Person of The Year'). It was not only time, but it was also crucial for us at Mercedes Dealers Temecula CA to lead with total transparency and show the world where we stand on these very important issues affecting all of us around the globe.
Our loving support for the LGBTQ community was displayed widely in our corporate Mercedes Benz commercial campaign earlier this year. Throughout this recent campaign, we asserted our unequivocal support and our inherent values in a recent ad campaign titled "The many colors of Pride". We featured six people with values that represent the colors in the LGBTQ pride flag, including "life," "healing," "sunlight," "nature," "harmony" and "spirit". Each person interviewed talks about their experience in the LGBTQ community, their background in self-acceptance, and what each color represents to them. Blue as a symbol of unity, and green as a symbol of love of the environment, for example. "Driven by diversity every day." was our lasting message, signaling unwavering support for humans from all walks of life, and chosen identities. We ask ourselves, why is it now exceedingly vital to take a stand in our world today, and display it proudly as a symbol of the alliance? Below are a few reasons we found at Mercedes Benz of Temecula that illustrate why we care so much to show our support.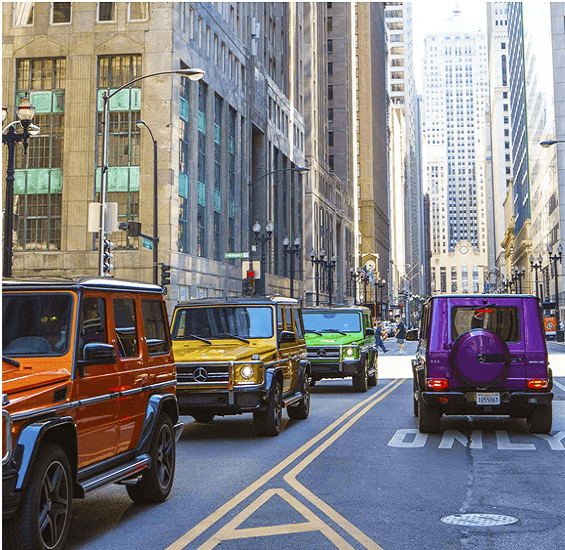 To Unite Us, Not Ignite Us
There is already so much that we as humans are confronted with each and every day. Despite what background we came from, what gender, what association, we all share basic human stresses, hardships, and roadblocks. Also triumphs and successes, celebrations and comforts. Life can be difficult no matter who we are. We find that there is no room for prejudices, dissonance, for refusals of service to anyone. We as Mercedes Benz dealers in California support and stand strong for our beloved LGBTQ customers, and we hope to inspire other businesses to adapt, to grow, to mature and follow in the same movement towards love. We are stronger than we know, and when we choose to subjugate ourselves in categories and bias alliances, we are doing more harm to the planet than we can imagine. As Marianne Williamson once famously wrote,
"In every community, there is work to be done. In every nation, there are wounds to heal. In every heart, there is the power to do it. We are not held back by the love we didn't receive in the past, but by the love we're not extending in the present."
We have deep wounds to heal as a nation, and as a global community. We at Mercedes Benz of Temecula have decided to take an honest stand against discrimination. We choose unity and proudly recognize our business as a place of acceptance and unwavering support for humanity. We are ever so proud to be situated in the beautiful sprawling landscape of the greater Los Angeles area. With such a stunningly diverse and unique clientele coming near and far to visit our dealership. We proudly serve our wonderful and valued LGBTQ community as the dealership with acceptance for all.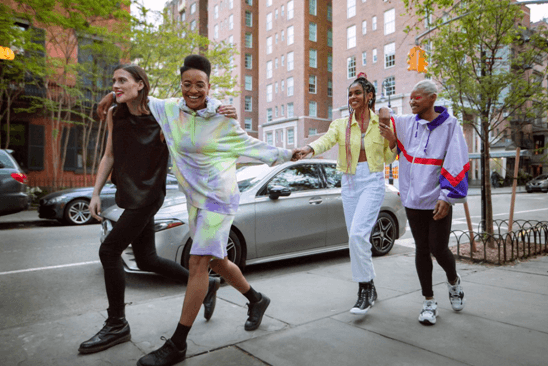 Leading By Example Makes The Strongest Statement
We recognize that today it's become trendy and profitable to simply regard business as being one of acceptance, especially across all genders and races. However, until the care and effort are put into making that support explicitly known to all, there isn't much honor in being passive. As the biggest Mercedes dealer in California, we wanted to take the time to show our written support for our LGBTQ community in conjunction with the inspiring work Mercedes Benz as a whole has done thus far.
As previously stated, there is little valor in passively supporting a cause. To effect change, one much outwardly command attention towards a movement. That's why we show our alliance proudly and wish to convey this message to anyone in the LGBTQ community, as well as to those who are not. We are a dealership proudly accepting and supporting all.
We wish to effectively inspire our fellow businesses, Mercedes Service Centers, and dealerships to jump on board- to enter into 2020 as the most evolved enterprise they can. The road to equality is a long one, with many arduous obstacles and uncomfortable barriers. Yet with the support and alliance from large corporations and smaller businesses alike, we can bridge these unsavory gaps and move towards the ultimate goal- the attainment of equality for all.
Here's wishing you and your family- in whichever form it may be- Happy Holidays and a fantastic ride into the new decade!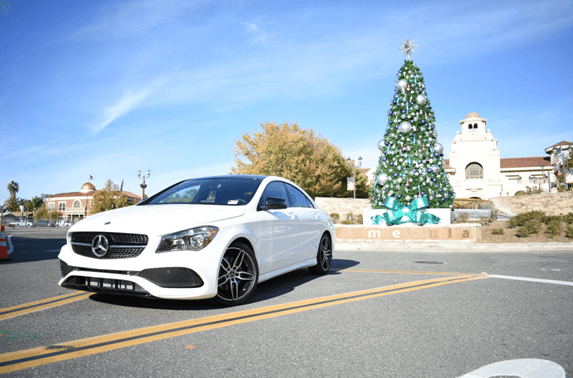 For exciting inspiration on finding the wheels taking you into the next decade, have a look at Mercedes-Benz Temecula to see an array of dramatic new models and get connected with one of our knowledgeable professionals. We have a huge inventory and the friendliest professional sales and service staff around. Our team is fully committed to the luxury lifestyle you deserve. Contact Us to connect with the dealership that values equality for all.
Content & SEO Services ?by I Think An Idea