Exploring Southern California
All The Best For That Weekend Getaway in Riverside, CA
Known for its University, and list of enticing attractions, Riverside county is a fruitful staple of the southern California landscape. Ripe with culture, good weather, and many a local attraction, Riverside is a fantastic vacation waiting to happen. Whether you're already planning your trip to this Southern desert oasis, or simply deciding where your next weekend getaway will take you, look no further. Below is a list of the top eats, attractions and stays to ensure an enjoyable holiday, void of cumbersome research and lengthy planning.
Pass Me The Salt
Without question, the very first thing you'll want to know is where to best indulge your taste buds. The pinnacle of Southern California's competitive eateries, brunch, and booze spots are just waiting to be discovered. We've got the 411 on the top venues in Riverside you can't stand to miss.
A stylish, lofty gastropub boasts and serves inventive takes on hearty comfort food. You'll feel as though you just walked into an issue of Interior Design Mag when you arrive at The Salted Pig, with it's carefully considered teal & copper accents, plush cushion seating, and warm ambiance.
This sweeping food complex showcases 14 artisanal eateries and bars and offers everything from vegan burgers to ramen, coffee to beer and cocktails. As Inland Empire's first food hall, you'll enjoy Riverside's diverse cuisines and latest foodie trends. A must-see for any out of town visitor!
This prohibition era-themed restaurant and whiskey bar is a contemporary classic for all. The ProAbition offers tasteful cocktails, décor, and nightly entertainment, while their carefully crafted menu fuses an American take on international flavors.
This trendy cocktail bar and '20s-Esque restaurant pairs a new age industrial aesthetic with smooth cocktails, exotic beers and classic American eats from steaks and seafood dishes to burgers. As they put it, The Whisper House is a "purveyor of unique entrees and handcrafted cocktails reminiscent of the Prohibition era."
Going up?
Where you stay will most definitely dictate the quality and essence of your weekend getaway. Don't waste your valuable time and money picking the wrong setting. Below you'll find the best locales to enjoy and indulge in.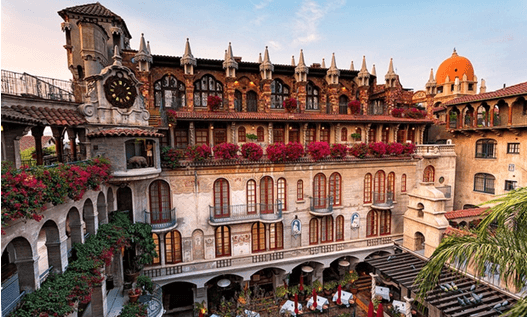 The Mission Inn Hotel and Spa
Perhaps the most stunning historic mission-turned-hotel in America, The Mission Inn Hotel and Spa is an all-time destination for people around the globe. Framed by its breathtaking Spanish Mission-style architecture, this oasis welcomes you to a destination where rich history and timeless elegance exist in perfect harmony to successfully craft luxury that is both contemporary and comfortable.
Marriot Riverside at The Convention Center
There aren't a whole lot of boutique hotels to choose from in Riverside, but your stay at the Marriot Riverside will make you feel you're in a cozy suite. Offering fantastic amenities such as a full-size Fitness center, an Outdoor Pool and Spa tub, a Dry cleaning service, a Snack bar/deli and their C3 Restaurant and Bar – a pool-view restaurant with a bar offering Californian cuisine and modern luxury.
Just Don't Bore Me
Of course, you'll need to know what local attractions to visit, which Instagram-worthy destinations to explore, and where to rejuvenate your senses and let loose during your relaxing vacay. Below are some of the top attractions in Riverside County waiting to be seen.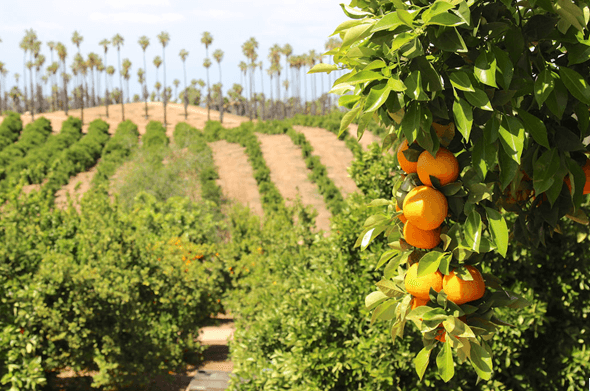 California Citrus State Historic Park
March Field Air Museum
University of California Riverside Botanic Gardens
Mission Inn Museum
Hold Onto Your Hats!
Why not get out on the open road during your trip and take the scenic 45-minute road trip to Southern California's Wine County? Temecula Valley is situated in the graben rift valley in western Riverside County, and centrally located from all Southern California's major cities. Juxtaposed against the sprawling Santa Ana Mountains and the Temescal Mountains, you'll transport yourself to another time where rolling hills, vineyard-lined dusty roads, and native wildlife still reign supreme. Feel as though you've entered into a perfect combination of the Wild West meets Southern Bordeaux.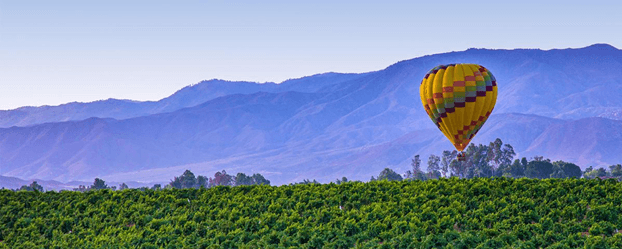 This sunny winery is situated on sprawling acres of perfect grape-growing California soil in Temecula Valley. The owners of Oak Mountain Winery decided to build a groundbreaking tasting room- in a cave, and within the past few years, it gained huge popularity. Now a staple of the area, this tasting experience is something you don't want to miss!
Mercedes Benz of Temecula
Looking to update your ride and treat yourself to a striking new set of wheels? While you could simply head over to your local Mercedes dealer in Riverside, we suggest a more luxurious experience and one of the widest selections of top-end vehicles to suit your intrepid lifestyle. Zooming past the breathtaking scenery and back country roads, you won't be disappointed. Arriving at Mercedes Benz of Temecula, you'll be treated like family and greeted by one of our staff members ready to show you a variety of models best suited to you. Check out our series of A-Class lease specials Mercedes, Sprinter Specials and New GLE Mercedes. Enjoy our full-service cafe, weekly car washes on us, and the largest variety of vehicles in Southern California. Another huge perk of this Mercedes Dealers Temecula CA? A complimentary stay at the Ponte Winery Inn when you purchase the next car of your dreams. Stop in at Mercedes Benz of Temecula and enjoy the best Southern California Mercedes Dealer around!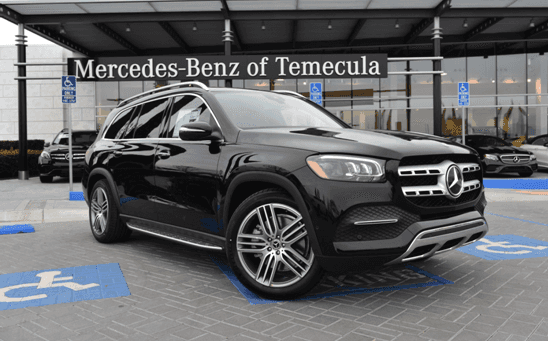 While in Temecula, why not make a whole day of it? There are a number of amazing Hot Air Balloon Ride companies in Temecula Valley. Choose from an early morning sunrise ride or a mid-day or sunset excursion and enjoy the sweeping views and steep mountains surrounding the valley. Enjoy the ride with friends or your love, and make sure to bring a great camera!
Content & SEO Services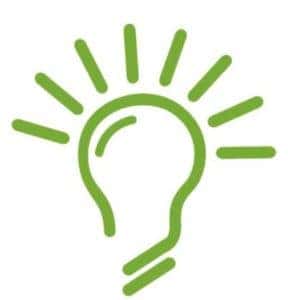 by I Think An Idea