Fallbrook, California
When the time comes to buy or lease a new car, you don't want to spend your money on something that looks flashy but isn't going to stand the test of time. Your car shouldn't just perform the basic function of helping you get around town. Your car should keep you safe, protect the environment, and allow you to get where you need to go, all while providing an intuitive, luxurious driving experience. Whether you're getting ready to head to your local Sprinter Service Center to ask about Sprinter Specials or have your heart set on a new GLE Mercedes, here are a few more reasons to go with your first choice.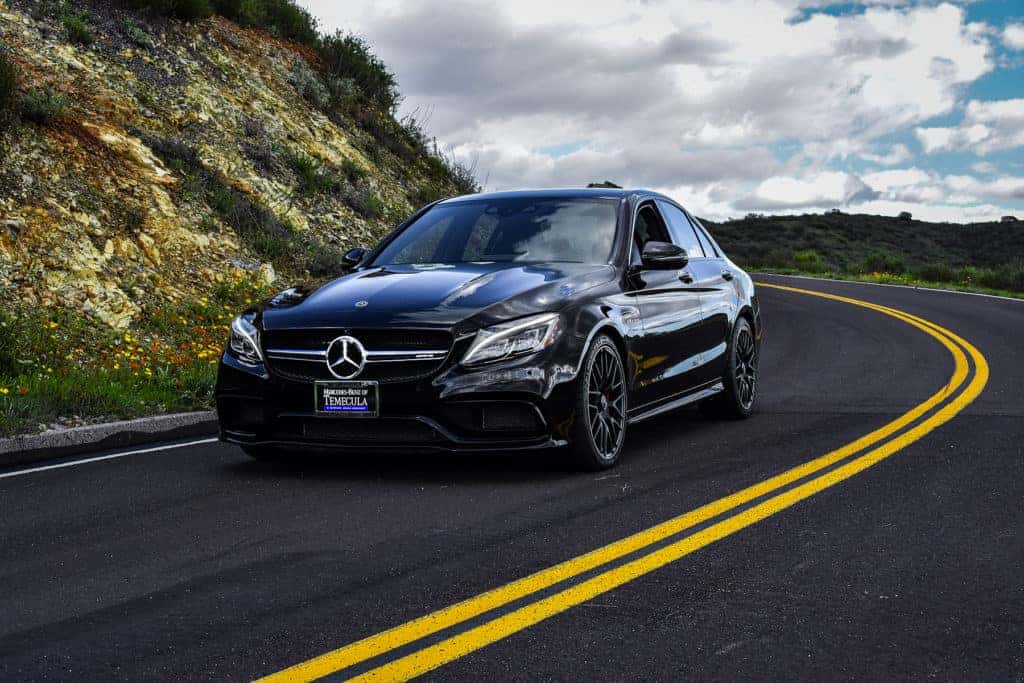 Mercedes-Benz: The Last Word in Style
When you get a Mercedes, you're not just paying for a car with a stylish exterior and high-power engine. You're investing in a way of life. When people think of the classic Southern California experience, they think of a car with its top down, the wind blowing through the driver's hair, and a completely open road before them. If you live in Fallbrook, California, you already know how special it is to live in a place that's full of natural beauty and vast, open horizons. What better way to drink in all that goodness than by hitting the road in a brand new G wagon or Mercedes A-class? Whatever Mercedes lease special you decide on, you'll be entering into a legacy of quality, craftsmanship, and style that will stay with you all your life. Behind the wheel of a Benz, you get to be exactly who you want to be.
Making the Most Out of Life in Fallbrook, California
You need your car to get to work, pick up the kids, go on day trips, and do all the million errands that everyday life requires. But your car is about more than its basic function. Rather than being content to create a purely functional car that gets drivers to work and back home again in a dependable fashion, the minds behind Mercedes wanted more. They wanted to be able to give the driver a true luxury experience each time they entered their car. That meant building vehicles with award-winning safety features, high connectivity, and the most technologically-advanced engines on the market. Being the best isn't just about building something that works. It's about raising the art of driving to the level of artistry. When you live in a vibrant place like Fallbrook, California, you want the means to explore it fully. From the famous Santa Margarita River Hiking Trail to the breathtaking Los Jilgueros Preserve, all the sights, sounds, and landmarks of Fallbrook will come alive when you're seeing them from behind the wheel of your new Benz. Take the opportunity to explore all that Fallbrook has to offer by signing the dotted line on a brand new Benz lease today.
Exploring Your City in Your New Benz
Are you a born explorer? Do you love the feeling of a powerful engine revving up as you turn that key in the ignition? The best Mercedes dealers in Fallbrook, CA are waiting to match you with the vehicle of your dreams. Maybe it's the sleek and sporty Benz S-Class. Maybe your perfect ride is an E-Class Coupe with an AMG®-fortified engine or a rough and ready G wagon for off-road adventure. There's a Benz out there for every driver, from the most cautious and safety-focused to adventurous drivers with a need for speed. It doesn't matter what your style is. There's a perfect Mercedes-Benz model out there for you, and it's waiting to explore the hidden gems of Fallbrook, CA with you at the driver's seat.
Sustainable, Stylish, and Powerful
We spend a lot of our lives on the road. Whether it's due to a long work commute, a lot of day trips, or simply a passion for living life in the fast lane, all that driving takes a toll on the body. When you're driving all those miles in a car that doesn't prioritize personal comfort, you're going to end up feeling it at the end of the day. Mercedes doesn't mess around when it comes to comfort. Along with being sustainable and eco-friendly, each hybrid model offers drivers an ergonomically-designed seat that won't put too much strain on the shoulders or lower back. It's not just about keeping drivers comfortable on the road. With so many automated features, the latest Benz models make staying safe and comfortable a completely organic, easily-implemented process. Search for "Mercedes-Benz" service or "Mercedes Near Me" to get in touch with a local dealer today who will hook you up with the best leasing deals and specials in your area. Don't wait another minute to take the ride of your life.
The Ultimate Ride in Fallbrook, California
Looking good behind the wheel of a new Mercedes may be a nice perk, but it's not what being a Mercedes owner is about. While drivers do love the feeling of a Benz's responsive engine, hyper-intuitive features, and ability to rock from zero to sixty in five seconds, it's not all about image. Mercedes cares about keeping drivers, and the planet, safe from harm. Automatic LED headlights, wide-angle rearview cameras, and extra connectivity features like the Mercedes Me Connect app make all the difference when it comes to prioritizing on-road safety. That's why so many new features exist to protect drivers, enhance the driving experience, and cut down on air pollution. The new hybrids and electric cars, such as the upcoming F-Cell, operate either partially or entirely on hydrogen battery cell power for a cleaner, greener way of getting around Fallbrook.
A New Lease on Life
If you're eager to sign a lease today, there's no reason to wait. Head to your nearest Mercedes dealers in Fallbrook CA or a Benz dealer in Temecula to find out about great deals and lease specials, including Sprinter Specials and Mercedes e class coupe lease specials. The sooner you get behind the wheel of a Benz, the sooner you can start living your life to the fullest.