How to Change Your Mercedes-Benz Key Battery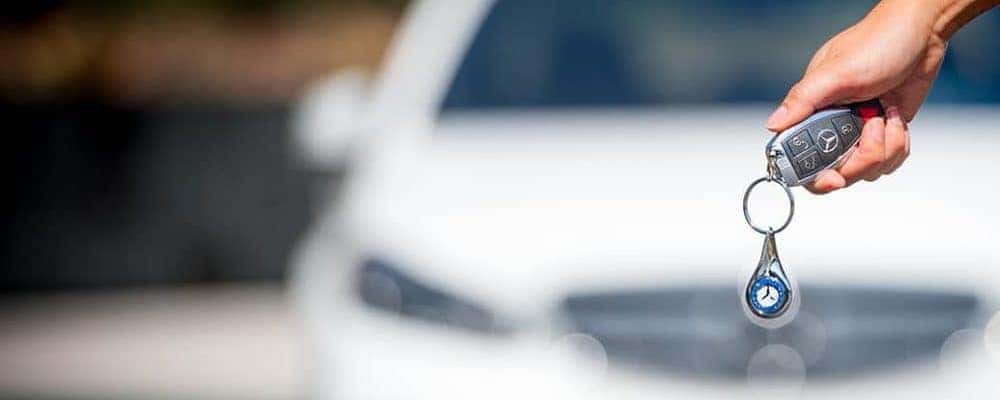 Is your car key no longer working? Your key battery probably needs to be replaced. Learn how to change your Mercedes-Benz key battery on your own from the team at Mercedes-Benz of Temecula.
Which Mercedes-Benz Key Model Do You Have?
The type of key you have determines the number of batteries you'll need. There are two possible versions of Mercedes-Benz keys that you may have:
Chrome Key: The Chrome Key is for newer Mercedes-Benz models and comes in a metal casing. The Chrome Key comes in an older version and a newer version, and each version needs a different number of keys. The old Chrome Key version needs two batteries, while the newer version requires one battery. How do you tell which version you have? The newer Chrome Keys have a triangular panic button, and the older Chrome Keys have a circular panic button.
Smart Key: This key is for the older Mercedes-Benz models and is usually made out of plastic. Both the old and a new version of the Smart Key need two batteries.
How to Open Your Key Fob
The process of opening a Mercedes-Benz key fob differs, depending on whether you have a Chrome Key or a Smart Key:
Chrome Key: To open the Chrome Key, pull down on the bottom silver, square-shaped tab and pull it back until it comes apart from the rest of the fob. You will then see a small gap in the fob. Push the key into the narrow and flat end of the fob to open the key cover.
Smart Key: Pull the clasp at the end of the fob to remove the key. The key should remove on its own. When the key releases, you'll see a slot at the end of the fob. Push the key into the slot to open the battery compartment.
You'll see the old battery once the key cover comes off. Remove the old battery and, after making sure it's facing the right way, put the new battery in its place.
Get More Tips from Mercedes-Benz of Temecula!
If you have any questions about Mercedes-Benz key fob battery replacements, such as where to buy a Mercedes-Benz key battery, contact us! We can also assist you with other inquiries you may have. From teaching you how to use Apple CarPlay® to customizing your Mercedes-Benz Van, the team at Mercedes-Benz of Temecula is happy to help. Visit us at our dealership near Hemet and Menifee today!