Mercedes-Benz of Temecula International Women's Day
"It is no secret that the automotive industry is a male dominated empire. However, society's standards aside, I have proven otherwise. Success shouldn't be gender driven; it relies on hard work, rigor, determination, and diligence." – Melanie Rhoan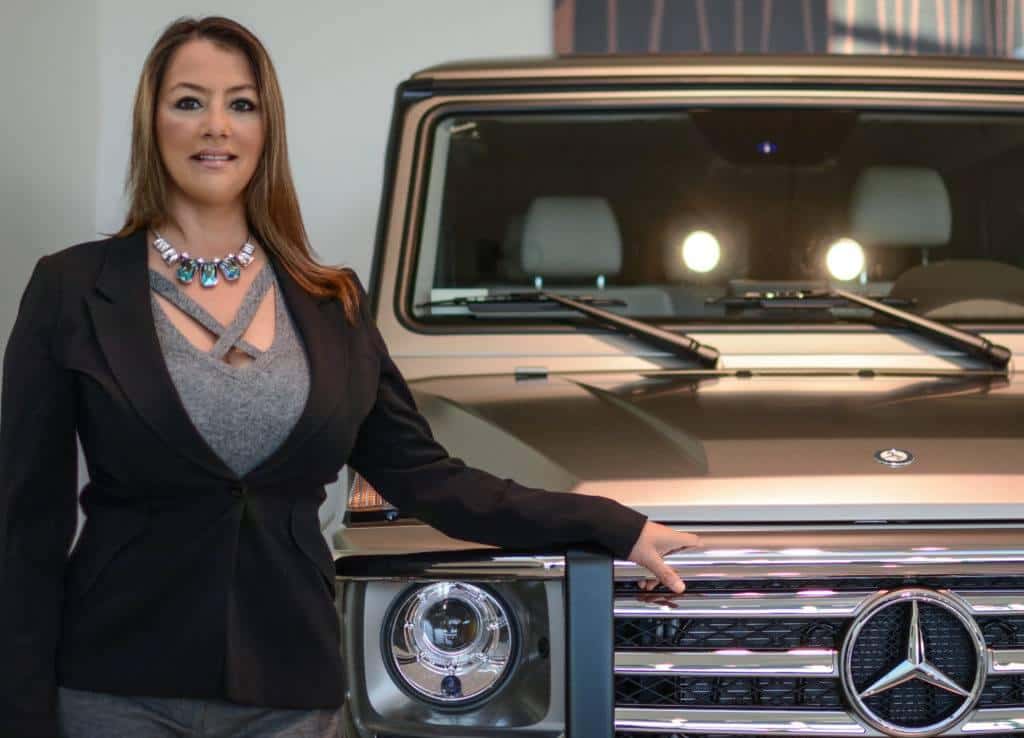 At Mercedes-Benz of Temecula, we like to think of our team of outstanding associates much like Bertha Benz. We push each other to reach our goals and successes just as Bertha did for her husband, Carl Benz, in the late 1800s. She embarked on a 60-mile journey lead by her courage and determination to become the first person to take a long-distance automotive road trip in the Benz Patent Motorwagen and made Carl's 3-wheeled prototype a commercial success. Moral of the story, with a little help from your friends, you can go a long way.
Even though International Women's Day took place earlier this month, Mercedes-Benz of Temecula doesn't want to miss the opportunity to honor a woman who is very much like Bertha. Say hello to Mercedes-Benz of Temecula's Sales & Leasing Consultant, Melanie Rhoan.
Melanie has taken on the role of assisting all of our Fletcher Jones guests to find the car of their dreams for almost three years, now! She aims to build relationships by providing a five-star guest experience to everyone she meets. Her dedication and hard work derives from all the women she grew up around that work in agricultural fields and factories. Melanie believes that these role models are the reason she has been able to further her education and have a great quality of life.
Like Bertha, Melanie is persistent, capable and caring. Hitting the road in the Mercedes-AMG® G 63 would be a dream. Her first pit stop would be at the Mercedes-Benz Boutique to pick up some furry Mercedes-Benz teddy bears to join her on her journey to children's hospitals, where they would all be given away to the kids in need.
Mercedes-Benz of Temecula prides itself in recruiting the most dedicated and hardworking people to be a part of our elite team. Allow our team members, like Melanie, to deliver an unforgettable experience as we assist you in finding the Mercedes-Benz of your dreams so that you too can embark on a journey of your own. This month, don't miss out on our Spring Forward Sales Event taking place now! Schedule your VIP Test Drive today.
Already have the car of your dreams? Check out our boutique to personalize your Mercedes-Benz to fit your style. Browse our specials here.