KEYLESS GO®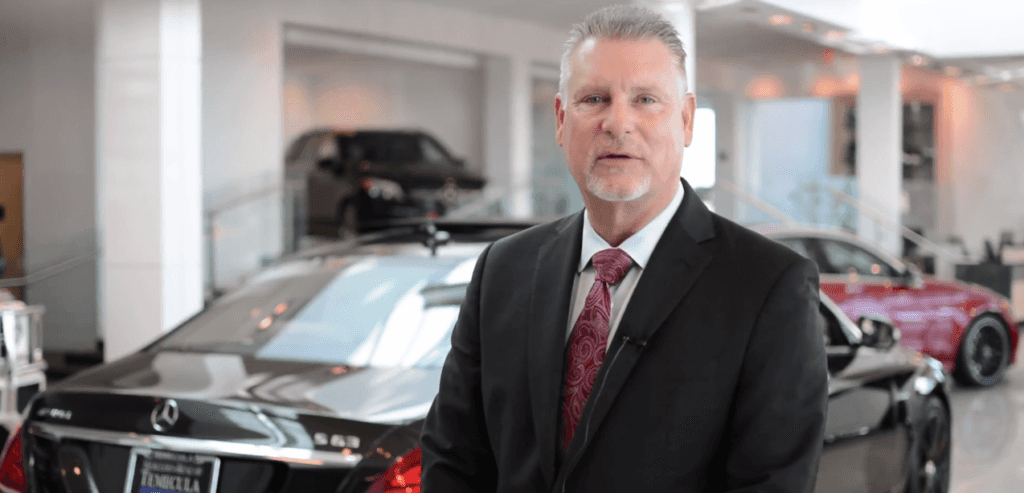 Don't jumble around digging for your car keys. With the Mercedes-Benz KEYLESS GO® feature, you don't have to.
Hi I am Steve Usary, Service Manager with Mercedes-Benz of Temecula. With Mercedes-Benz KEYLESS GO®, you can unlock, lock, start and stop your car or even close your windows and sunroof from the OUTSIDE of your vehicle, simply by having your Smartkey in the immediate vicinity of your Mercedes-Benz.
To unlock your car, firmly grip the driver door handle.  To unlock all doors, grab any of the passenger handles.
To turn the engine on, simply step on the brake and push the start/stop button. To turn the engine off, stop the car, leave your foot on the brake, and press the start/stop button once again. Remember to always shift to park and set the parking brake first.
If you want to lock your vehicles from the outside, simply touch the sensor located on the door handle. Forgot to close the windows and sunroof? No problem. Keep your finger on the sensor until the windows finish closing.
Want to learn more about your vehicle's features? Contact us at (951) 824-6980 schedule a reservation today with one of our Mercedes-Benz experts. Come in and experience the Fletcher Jones Difference today!