March Mercedes-Benz of Temecula Madness: Mercedes-Benz vs. BMW
As the season of madness begins we have a face-off of our own! Keep reading to see the 2017 Mercedes-Benz CLA 250 Coupe and the 2017 BMW 2-Series Coupe go head-to-head for the title of best vehicle! Both equipped with power and speed, it's sure to be a good game.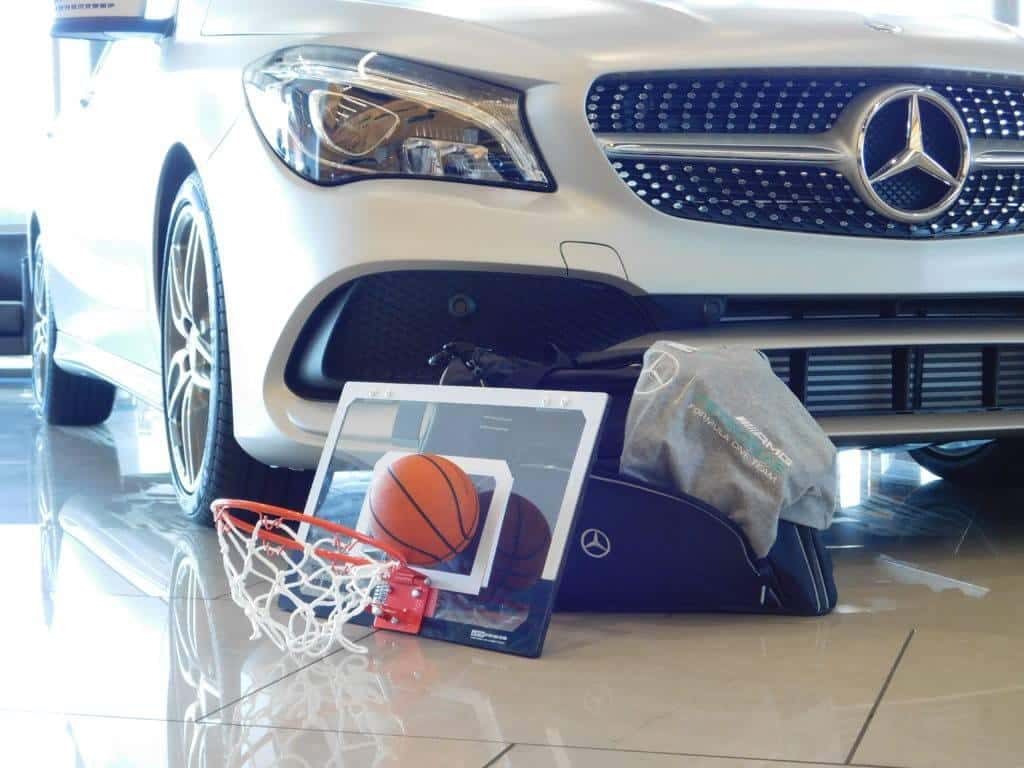 The Inside Scoop
To kick things off, let's begin by taking a look at this season's athletes. Both of these coupes have a strong athletic build with plenty of appealing in-cabin features such as: leather wrapped steering wheels, dual-zone automatic climate control, optional leather upholstery, optional power sunroof, and optional navigation system. However, it's the spirit inside that will determine who could be the winner.
Unlike the base BMW 2-Series, the Mercedes-Benz CLA is a real slam dunk with these features:
8-inch central display screen
8-speaker audio system
Power-adjustable front seats with memory
Power lumbar support for the driver
Memory-adjustable exterior mirrors
Optional intelligent cruise control (Distance Pilot DISTRONIC®)
Optional power sunshade for roof
Looks like the BMW might just be a professional bricklayer by the end of the night.
Performance Showdown
These two vehicles are top performers for sure, but we're looking for nothing but net! Both the Mercedes-Benz CLA 250 and the BMW 2-Series 230i Coupe deliver an excess of 200 horsepower and 258 lb-ft of torque. Both models also allow for multiple driving modes for sportier handling and greater fuel efficiency; however, the CLA takes the lead by proving itself as more economically efficient. It offers a larger fuel capacity of 14.8 gallons while the BMW only provides 13.7. With a score of 36 mpg highway vs. 35 mpg from the 2017 BMW, this was definitely a close game!
Play it Safe
The last thing anyone wants to see on and off the court is an accident. For dependable protection through every twist and turn, the Mercedes-Benz CLA 250 and the BMW 2-Series Coupes include a full arsenal of safety features such as: keyless entry, multiple airbags, heated exterior mirrors, and emergency telematics. When it comes to high-tech driver assists, you'll likely be more impressed by the 2017 Mercedes-Benz CLA 250 Coupe. It includes added protection with standard Active Brake Assist, which mitigates, or altogether, prevents frontal accidents using radar-based technology. The Mercedes-Benz also includes ATTENTION ASSIST® – a driver attention monitor that helps you maintain focus throughout the duration of each journey.
It's clear that the Mercedes-Benz CLA 250 Coupe hit the buzzer-beater after successfully outperforming its BMW competitor. Mercedes-Benz of Temecula thinks a celebration is in order. Grab the team and hop inside the four-door coupe.
This month, don't miss out on Mercedes-Benz of Temecula's Spring Forward Sales Event taking place now. Schedule your VIP Test Drive today!