Mercedes-Benz of Temecula Employee Spotlight: Carl Thomas & Mike Provder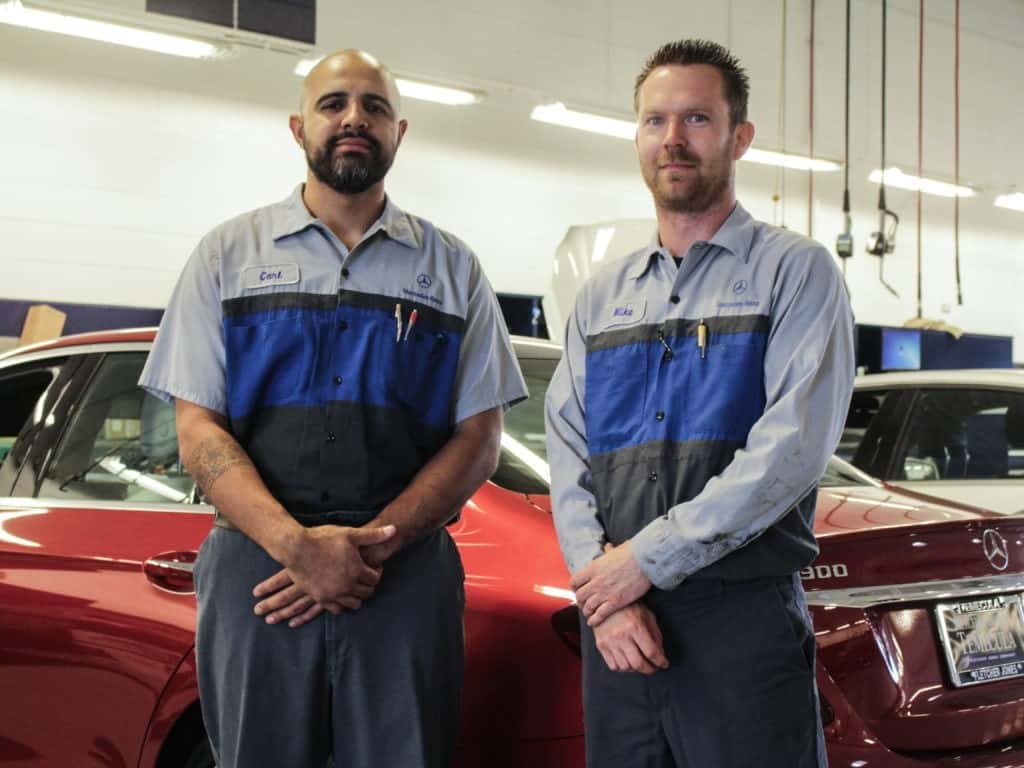 Each time you bring in your precious Mercedes-Benz for its regular maintenance, your Service Advisor is probably telling you everything that goes on with your vehicle. One second you're sipping a cup of coffee from our guest lounge, having a comforting pep talk about your Mercedes-Benz with your Service Advisor. The next thing you know, your vehicle is brought out looking like it did when you first bought it! It may seem like a magic trick, but there is a lot of hard work and care that goes into maintaining your prized possession to ensure its running at peak performance.
Want to meet some of the team members behind the magic?  Meet Mercedes-Benz of Temecula's two Service Technician Team Leaders, Carl Thomas and Mike Provder.
Carl and Mike have both been a part of the Fletcher Jones legacy for over three years.  Together they work with our team of Master-Certified Technicians to ensure your Mercedes-Benz receives the spa treatment it deserves.
Get to Know Carl Thomas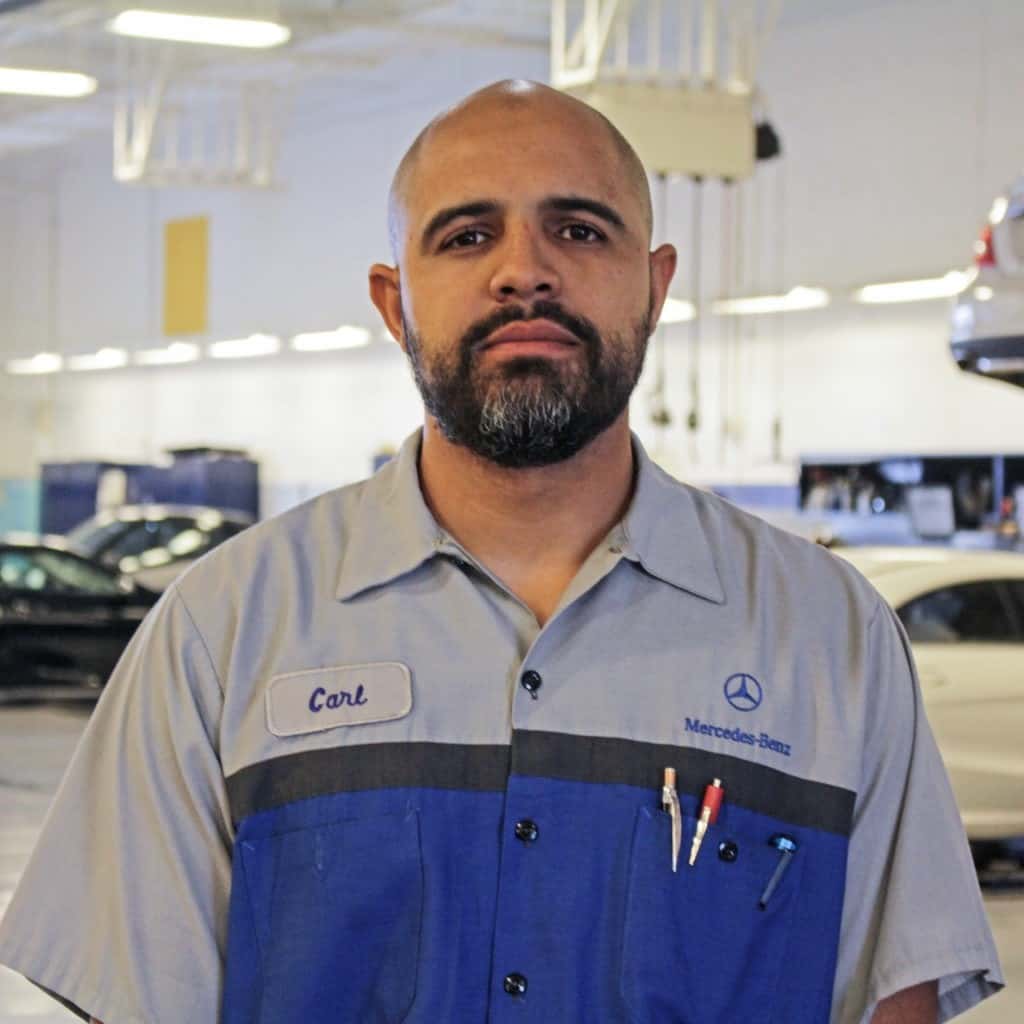 For Carl, joining the Mercedes-Benz of Temecula team was only natural. Since his younger days, learning and fixing things always revved his engine; a passion sparked by his father's interest in cars. So it's no surprise that riding in a Mercedes-AMG® E 63 through the Bonneville Salt Flats would be a dream!
Tip from Carl: Always have your tire pressure set to the recommended pressures. Don't know how? Ask our Master-Certified Technicians.
Get to Know Mike Provder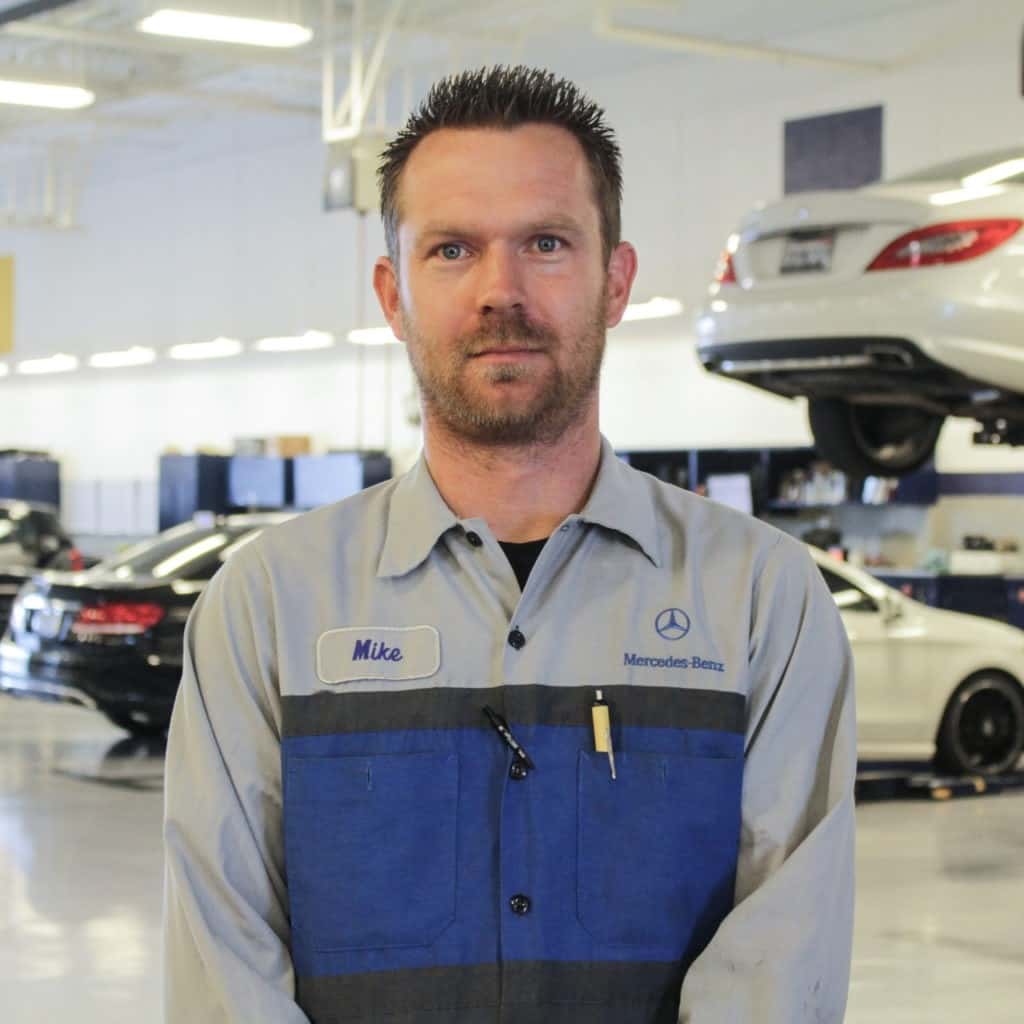 Every day is different. For Mike, that's what he enjoys the most. Helping to find the solution to your Mercedes-Benz is just one of the perks, especially when it comes to his favorite vehicles, the Mercedes-AMG® E 63.
Tip from Mike: Ensure your Mercedes-Benz is serviced regularly to ensure a longer engine lifespan and greater fuel economy.  Click to view our Service Specials to save on your next Mercedes-Benz service visit.
Next time you bring your Mercedes-Benz for your Service A or Service B, rest assured our team of factory-trained technicians will pamper your vehicle with one-of-a-kind service.
Want to be a part of the Fletcher Jones team? Join our family today!