Murrieta, California
Living in a beautiful, desirable location like Murrieta, CA isn't without its perks. As a fast-growing city with the potential to become a major hub for entrepreneurs, small business owners, and influencers from all over the state, it's not enough to tool around in town in just any old ride. You don't want something that's just going to strike people as "okay." You want something that's high in value, high in luxury, and stunning to look at. You want a car that won't take its toll on the environment, something that's going to help you get around sustainably and in style. For folks living in Murrieta, a new A-class Mercedes is your ticket to ride. Here are just a few reasons why a new G wagon Mercedes or sprinter is the perfect choice for any occasion.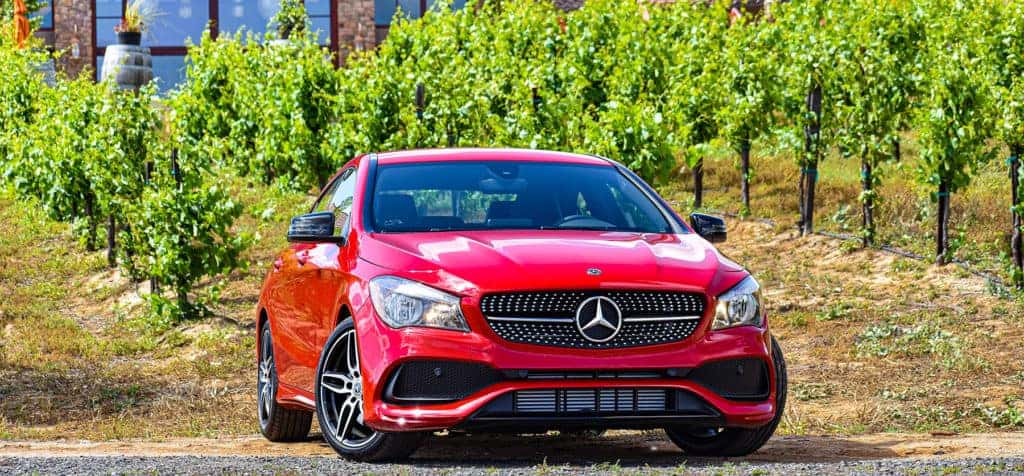 An Investment in the Future
For decades, the name Mercedes has been synonymous with sophistication, style, and cutting-edge automotive technology. That hasn't changed. Though the brand has come a long way since its earliest models, there are a few aspects of Mercedes-Benz ownership that remain the same. When you own a new 2019 G Wagon, a new GLE Mercedes, or a Mercedes e class coupe, you know you're part of a spectacular legacy. Since the brand came on the market in the 1920s, drivers have flocked to dealerships around the country to get their hands on a vehicle that they know is reliable, beautiful, and environmentally-friendly. If you haven't signed your name on the dotted line of a new Mercedes lease special, what are you waiting for?
The Stylish and Sustainable Choice
The newest Mercedes models offer drivers more than the traditional comfort and craftsmanship buyers have come to expect from the brand. Today, it's not enough to get behind the driver's seat of an affordable C-Class or an elegant new E Class car. Drivers need to be connected at all times with in-car Wi-Fi, security options that can be accessed and altered from anywhere via the Mercedes Me Connect smartphone app.
If your concern is sustainability, you're in good hands. Where other brands talk a big game about heading toward a zero-emission future, Mercedes follows through. The upcoming B-Class F-CELL, featuring a fully-electric, zero-emission engine powered by solely by hydrogen cell fuel makes for a truly efficient, environmentally-friendly ride in Murrieta, California. Its two-mode hybrids make fuel conservation and possible, while its plug-in models continue to lead the way for eco-friendly, affordable models. Mercedes' commitment to sustainability doesn't end there. Thanks to the company's roll-out of the eCitaro bus, a fully-electric, 100% sustainable answer to any city's transportation woes. Each year, Mercedes works to create a more sustainable future for drivers by issuing emission-free coupes, sedans, and busses for a better, cleaner tomorrow.
Make Life a Joyride
If you're thinking about heading to your Mercedes dealer in Escondido to ask about Sprinter Specials and other Mercedes lease specials, you're not alone. There's a reason why Mercedes continues to be one of the highest-selling and most highly-trusted vehicle brands across the country. From the new New GLE Mercedes models, which combine the convenience and roominess of a traditional SUV with the speed and connectivity of a much slimmer, sportier model, to the new G Wagon models with their stylish yet rugged exterior and unmatched off-road capabilities, Mercedes has something for every taste and every need, from cars that can match the fast-paced urban environment of a sprawling city to more streamlined models perfect for exploring rougher terrain. When you visit your Mercedes dealer in North San Diego or Escondido, don't forget to ask about the many leasing specials available to would-be Mercedes dealers in your area. Go ahead: take that joyride. You deserve it.
Finding New Things to Appreciate in Murrieta, California
One of the best things about getting behind the wheel of a new Benz is the sense of absolute freedom it brings. It doesn't matter how many times you've driven around that corner. You haven't truly experienced your home city until you've seen it from the driver's set of a brand new GLE Mercedes or G wagon. You'd be amazed at what your new Mercedes-Benz can do for you. You'll find yourself wanting to go exploring, heading out to places you would never have gone before. Soon enough, you'll find there's a whole world of beauty in Murrieta, California that you had no idea existed. Take your new G wagon to the Santa Rosa Plateau to drink in the gorgeous Murrieta scenery, or take a ride to Harveston Lake Park for a quick dip. Don't let the beauty of your city go unnoticed and unappreciated. Let Mercedes open your eyes to the many natural wonders hiding in plain sight in Murrieta, California. Don't live a whole lifetime without exploring the beauty of your city. Let Mercedes-Benz introduce you to the real Murrieta.
Experience the Best of Murrieta, California in Your New Benz
Everyone wants something different out of their ride. Whether you want to feel supercharged on the road, get rugged in an off-road vehicle, or simply take a joyride, you want to make sure you're placing yourself in good hands. Mercedes-Benz isn't simply a byword for quality. It's one of the brands that's most dedicated to creating sustainable, dependable vehicles with eye-catching features and a classic design that never goes out of style.
Don't Settle for Anything Less Than a Benz
If you're looking for the best lease deals on Mercedes SUV, look no further than your local Mercedes dealer in Escondido or Murrieta to learn about the best deals, lease specials, Sprinter Specials, and more. Getting in the cockpit of a brand-new G-class or E-coupe may feel intimidating at first, but don't doubt yourself: you're ready for this. You deserve the best in safety, style, and sustainability. You deserve a Benz.
Talk to your Mercedes-Benz dealers in Southern California about getting a Mercedes-Benz SUV lease special, or head to your local Murrieta dealership today to get started on your journey with Mercedes-Benz.