The Ultimate Festival Ride
With the start of the festival season, it only makes sense to start looking into your transportation options. Heading into any event, you'll want to have all of your gear, camping equipment, clothing, snacks, and other necessities to survive the weekend in true style and comfort. A simple four-seater car or "soccer mom" van surely doesn't provide enough room to accommodate these needs, and it certainly doesn't have the seating capacity to hold all of your best friends who'll be riding with you! Of course, you could always rent a van or a bus for the weekend, but then you'd have to worry about the overzealous security deposit, cleaning fees, and the impersonal approach to your glam ping goals. Luckily, an option exists that encompasses everything you could want to crush it this festival season, that being the Mercedes Benz Sprinter Van. If you're not already familiar, you will be soon. Below is everything you need to know about our top of the line, unparalleled Sprinter Vans taking you into the weekend.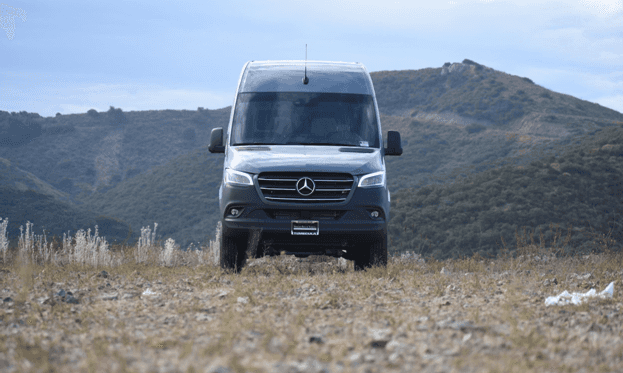 It's All About The Extras
First off, let's talk about the amenities. Any van you plan to take into the festival scene ought to come well-equipped with the best features, extras and little helpful tools to make your experience as smooth as possible. At Mercedes Benz, we think of it all. Everything from a locking glove box, to fade switches on all interior lighting, ample legroom and higher-than-average ceilings allow our passengers to stand up and feel at ease while inside the vehicle. Here are some of the Sprinter's most noteworthy features:
Locking Glove Box
Driver Foot Rest
Adjustable Front Driver Seat
4-Way Passenger Seat
Cruise Control
Fade-To-Off Interior Lighting
HIGH ROOF
Easily Convertible
Surely by now, you've heard the term "van conversion" more than once. Especially living on the west coast, where great year-round weather and intrepid travel fads encourage an outdoors "on-the-road" lifestyle. After all, we live in a self-made entrepreneurial society, ripe with adventure enthusiasts and influencer couples making the move to sustainable living in a converted home on wheels. So, we designed a van that's perfectly outfitted for long road trips and van life living, while also being clean and simple enough for conversions and customizations. Our clients surprise and impress us with their cutting edge build-outs- turning our vans into a tiny home oasis on wheels.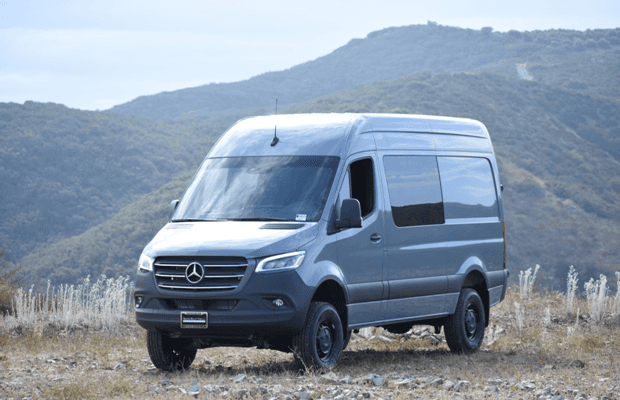 The Perfect Location
Our Sprinter Vans are now widely available at many a Socal Mercedes Benz dealer, as they have garnered a lot of attention and praise from people of all backgrounds- from the casual buyer, the festival junky, to the outdoor enthusiast and the self-made business couple living life on the road. Not only are Sprinter Vans so easily customizable, but they offer unparalleled reliability, safety, space, and comfort. Of all the available southern California Mercedes dealers, Mercedes Benz of Temecula offers the largest selection of vehicles around, as well as the best built-in perks when you buy or lease from our dealership. With our competitive Sprinter Specials and our fantastic Sprinter Service Center, we've got all of your Sprinter needs covered. Enjoy our unbeatable location, situated in the sprawling Temecula Valley, known for its world-class wine making and stunning vistas of vine and valley. You won't regret the drive while zooming past breathtaking dusty roads, with views of the all-encompassing Temescal and Santa Ana Mountains offering a striking juxtaposition. When you arrive, relax at our full-service cafe before starting your afternoon of car scouting. Connect with one of our friendly associates and tour the Sprinter Van of your dreams! When you buy from Mercedes Benz of Temecula, we help you realize your visions and actualize your ideal lifestyle. Check us out online to find the perfect Sprinter for you.