Vista, California
When you think of a Mercedes-Benz, what first comes to mind? Maybe it's the sort of car you think only billionaires drive. Maybe it's the kind of ride you've wanted ever since you were a kid who just got their license. Maybe you're starting a family, and you feel like the time to make extravagant personal purchases is over. The reality is, there's a Mercedes model out there for everyone. It doesn't matter who you think drives a Benz. Any local Mercedes dealer in Vista, California will tell you that the profile of the average Benz driver is more diverse than you think. So why stand in the way of something great? If you want the latest C-Class model, or if you're in the market for a New A class Mercedes, a 2019 New G Wagon or a Sprinter for just getting around town, there's no reason why you shouldn't invest in a beautifully-made car that's going to keep you safe on the road while reducing your carbon footprint. If you're still not convinced, here are a few reasons why the time to sign the lease on a new Mercedes-Benz is now.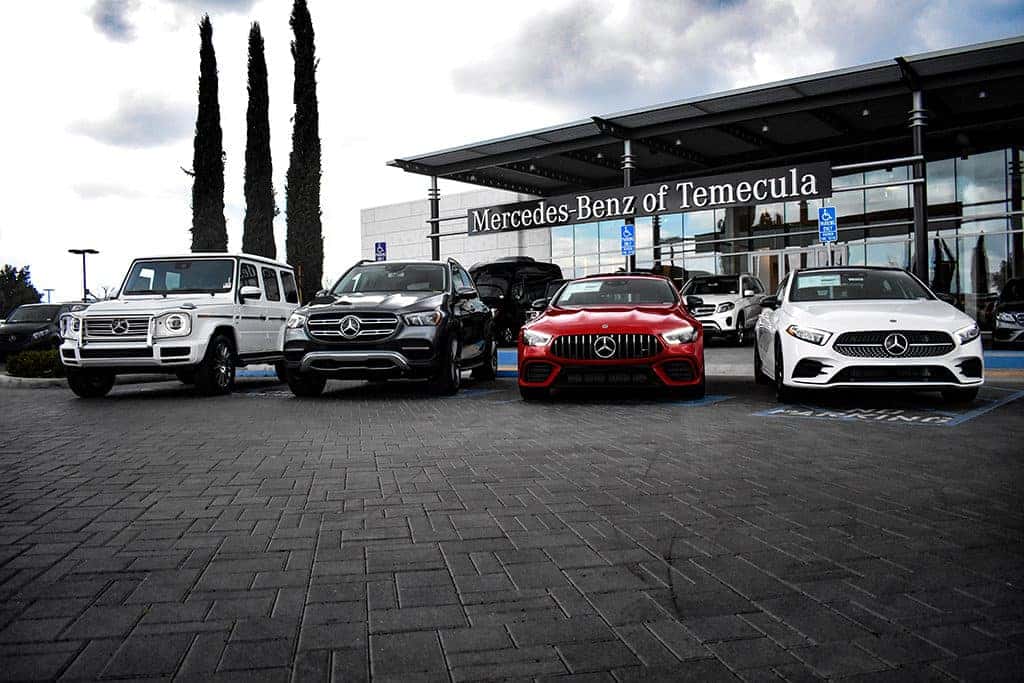 The View From Above
It's easy for us to forget what a rush it is to drive a truly responsive, state-of-the-art vehicle when we've spent so long just trying to get from point A to point B. When you're behind the wheel of a Mercedes, you're enjoying every moment of the experience. It's not about getting from your job to school pickup to your home in record time. It's not even about cutting down your commute time so you can spend more quality time with your family. Owning a Benz means that every minute you're on the road is a minute well-spent. It doesn't matter if you're stuck in traffic or breezing down the highway at 80mph. When you drive a Benz, you discover the difference between driving just to get around and driving for pleasure.
Quality and Connectivity 
When you're inside your car, you're in your sanctuary. That doesn't mean, of course, that you should be totally cut off from what's happening in the world. If you have kids, having in-car WiFi is a must, especially on long road trips that require serious distraction. With the Mercedes Me Connect app, syncing up security features and staying connected has never been easier. Drivers can use the app to set home security alarms remotely, contact Mercedes service centers, and help you stay safer on the road.
Helping Vista, California Drivers Find Their Groove
Living in Vista means being able to experience the beauty of the city each day. Thanks to the city's mild, moderate climate, every day is the perfect day for a short trip or a joyride around town. There's no reason not to experience the many sights, sounds, and attractions that your surroundings have to offer, especially when you're powered by a brand new Benz. From the stunning beauty of the Moonlight Culture Center's outdoor arena to the hoppy delights of the Mother Earth brewery to the kid-friendly pleasures of the Wave Waterpark, there are so many things to enjoy about Vista, CA. If you're heading to your nearest Mercedes dealer in North San Diego, make sure you take a moment to take a test drive. When you feel the power of a truly superior engine revving up, you know you're in good hands. Trust your Mercedes-Benz to take you places you never dreamed of going before.
The Finest Ride Money Can Buy
Any Mercedes dealer in Escondido can hook you up with the right model for you. Before you get your heart set on a certain flashy-looking car, however, take the time to think about what you really need. Are you someone who wants to cut down on driving time, or someone who wants to make the act of driving more enjoyable? Are you seeking ways to enjoy your natural surroundings, or would you prefer to hit the road during your days off? Do you travel a lot, or do you prefer to stay put? Answering these questions honestly won't just help you find the best Benz for your needs, it will help you find out what kind of driver you are. If you're someone who truly loves the act of driving, hitting the road in a brand new Mercedes-AMG series coupe or SUV will help enhance that pleasure. If you want to be a safer driver, let the newer Mercedes A-Class and E-Class models help you with their many automated safety features that are designed to take the pressure off the driver and keep riders safe no matter what.
Exploring Vista, California in Your New Ride
From the Alta Vista Gardens to the Art Beat on Main Street, your city is a wonderful place to live. There's so much culture to explore in Vista, California. What better way to take advantage of the city's breathtaking views and eye-opening attractions than from the front seat of a brand new Benz? Whether you're committed to spending more time engaging with your city's cultural offerings or setting off in search of adventure, your Benz can help you get more out of Vista than ever before. Spend a day enjoying the many wine and brewery tours that Vista has to offer, or head to Guajome County Park and make a day of it. However you choose to take advantage of the beauty of Vista, California, your Mercedes-Benz will come along for the ride.
Invest in Your New Mercedes-Benz Today
Investing in a new car is a serious thing. When you sign a new lease, you're committing to years of driving the same car, day in and day out. That's why you want to make sure you're not getting just any car. With a Mercedes-Benz, you're investing in the best. The high-torque engines and ultra-safe brakes of the newest Benz models are sure to win you over if the added safety and eco-friendly features don't first. Whatever kind of car you're looking for, your local Mercedes-Benz dealer in Vista, California will provide you with the perfect vehicle for your needs.