What to Know When Shopping For Your First Luxury Car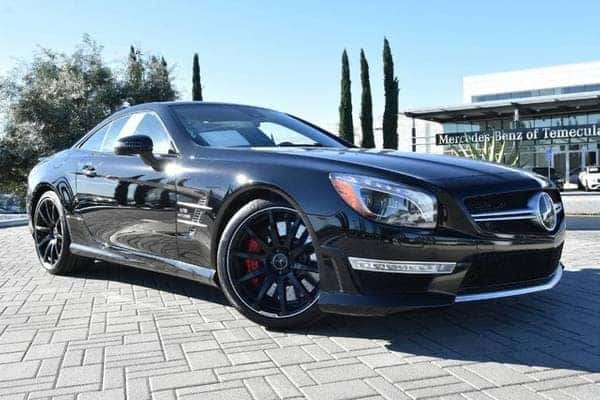 Available to us today is a plethora of enticing luxury vehicle brands, ranging from Lexus to BMW, Mercedes, Audi, Porches, Range Rover, and more. It can, at times, be difficult to understand the many differences and specialties known to each company and make the decision of which brand to commit to. Buying a new car is an exciting and life-altering experience, one you shouldn't go into blind. A smart purchase requires knowing the facts, carefully considering what your needs are, and identifying which set of wheels will help enhance your unique lifestyle. Many people tend to base their vehicle purchases on a purely aesthetic basis, which while understandable, is perhaps not a well-rounded approach to car buying. When you buy a new car, you also enter into a relationship with that brand, as well as the dealership you bought it from. Below we have the top four considerations you'll want to ask yourself before you commit to that new ride.
Consider Your Needs
What purpose will this new vehicle fill for you? Are your needs purely visual or more comfort-based? Are you more concerned with utility or do care deeply about aesthetics and speed? Are you trying to get the best ROI on your vehicle purchase? Are you accommodating a family or are you single? These are all crucial questions to ask yourself when identifying your car needs. Certain brands offer more or less of each of these above considerations. For example, a Lexus might offer more inexpensive SUV Models, but Mercedes could provide a  higher quality longer-lasting vehicle at a slightly higher financial investment. Furthermore, you could probably expect to find more outdoors centered models from Range Rover that allow for off-roading and plenty of room for gear and passengers than from other competing luxury brands, but they might not be the best for a business commuter vehicle. In general, all of these brands have their strengths and weaknesses so do your research and figure out what make and model could suit your lifestyle best.
Which brand is known for longevity and quality?
Characteristically, the top five most reliable makers and models demonstrating consistent longevity with minimal repairs, are Kia K900, Lexus LC, Porsche Cayman, Mercedes Benz CLA, and the Buick Cascada. These vehicles and their makers have a long history of offering top quality design paired with the reliability you can trust, wrapped into a luxurious driving experience. If you're questioning what vehicle will be the best bang for your buck, consider these fantastic options that consistently generate a great return on investment.
Which dealership offers the best benefits and perks?
This is one category that is often vastly overlooked. Choosing the right vehicle for your needs is difficult enough, but when you take the dealership and seller into account, it becomes even more of a challenge. Each brand of vehicle has it's own benefits programs, perks, and offerings. And within each brand, the dealership you purchase from will also offer their own unique set of benefits and potential drawbacks. When you buy from a dealership, it's almost like joining a family, as if you are entering into a long-term relationship. You jump into an agreement together that is intended for the long haul and you offer financial support in return for assistance, on-going care, and service when in need. Because of this dynamic, it is exceptionally important to meet with multiple dealerships and feel out the staff, the benefits programs, and the added "extras" that may make or break your commitment.
At Mercedes Benz of Temecula, we offer unwavering support throughout your relationship with us. We provide top of the line servicing, a plethora of perks, and built-in extras when you purchase with us. We continually strive to make purchasing Mercedes-Benz vehicles easier and more cost-effective for all of our interested customers. We want to see our local Southern California Mercedes family thriving and living their best life. With lasting customers up and down the Southern California coastline from Laguna Beach to Malibu, to inland cities and towns such as Menifee, Riverside, and beyond, our team at Mercedes Benz of Temecula is here to assist you in any way we can. When making the difficult decision of which vehicle to invest in for your next purchase, consider joining our family in Temecula.
With all of our available services, specials, and partnership programs offered at Mercedes Benz of Temecula, it's an easy choice compared to buying a Lexus or a Porsche. To view our extensive online inventory, and receive information about all our latest deals, have a look at Mercedes Benz Temecula today. Check out our array of dramatic new models and get connected with one of our knowledgeable professionals. We have the friendliest professional sales and service staff out of all the available Mercedes Benz dealers in California. Our staff is fully committed to helping you attain the luxury lifestyle you deserve and realize your car dreams.
Content & SEO Services ?by I Think An Idea