Corona, CA
Summer is such an enchanting time for kids and adults. It means more time to spend with family, more leisure time to relax and heal from the pressures of work, and most importantly, more time spent in the beautiful outdoors. If you live in Corona, California, there's no shortage of breathtaking natural beauty surrounding you. Since moving to Corona, you've probably noticed just how gorgeous it is during every season. From the stunning beauty of Chino Park to the famous Skyline Drive Trail that folks drive to from miles away just to catch a glimpse, there's so much to enjoy and explore in and around Corona. So why not start making the most of it in a brand new Mercedes C-Class or A-Class?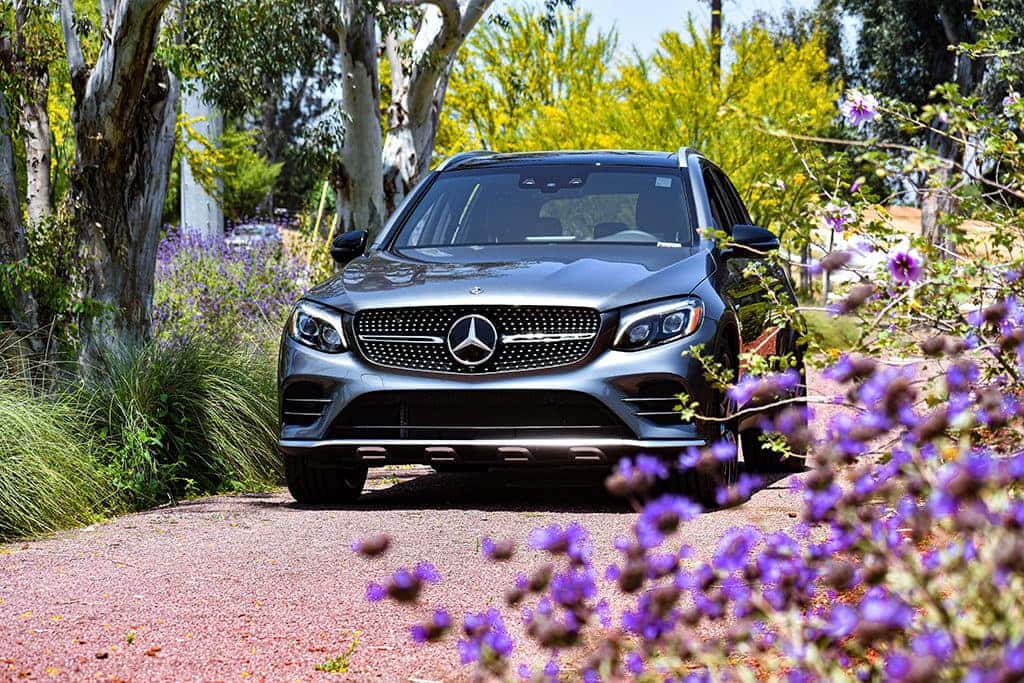 Designing the Perfect Summer Getaway
Time is a precious commodity. None of us ever seem to have enough of it, and when summer rolls around, the crunch for time feels worse than ever. Summer should be a time for leisure, fun, and togetherness. So why do so many of us feel more stressed during the summer months? Whether you're trying to catch up on work, take off on a day trip to clear your head, or organize a massive field trip for you and the whole family, trying to balance responsibilities with leisure time can be just as stressful as work itself. Let Mercedes make things easier on you. With new options for families like the Sprinter line, it's easier than ever to plan a day trip without having to struggle to find space for all your gear. Enjoying time off can be hard to do, especially if you're used to working all the time. The best solution? Turn the drive itself into a fun experience by investing in a clean, streamlined vehicle that's going to get you where you want to go in style and comfort.
A Long History of Quality and Vision
If you don't know anything about the Mercedes brand, you probably associate it with luxury and decadence. While the luxury elements are a big part of what goes into making a Mercedes vehicle truly spectacular, that doesn't mean that it can't be perfect for family use as well. A family car is a true investment. Before you buy something that's going to help make it easier for you and the entire family to plan fun summer trips and getaways, you want to make sure it's the safest model possible. Luckily, when it comes to safety ratings, it doesn't get much better than Mercedes. Ask any of the biggest Mercedes dealers in Southern California and they'll be honest with you. Over one hundred years ago, Karl Benz created a car that would serve as the gold standard for automobiles going forward. Today, that tradition of excellence still exists as Mercedes continues to issue better, safer models for individuals and families. From their new zero-emission line of cars to their plan to revolutionize public transportation with the eCitaro bus, Mercedes has always been on the cutting edge of sustainable, safe tech. That's why they're not just designing cars: They're creating the cars of the future. Your car isn't just yours. If you have a family, chances are you'll want to pass your vehicle down to your oldest once the time comes. When you invest in a Mercedes, you're investing in one of the best, safest gifts you could possibly give someone you love.
A Summer to Remember
Luckily, there are plenty of Mercedes dealers in Corona California to make your dream a reality. But before you decide to take off in a new Mercedes for the summer, you need to know what your needs are. Do you have a large family that loves heading off to the beach or the game? You'll need something with a lot of storage space, like a Mercedes Sprinter van. Looking for something that will suit your solo lifestyle? Opt for something flashier, like a coupe or convertible. Looking to make an investment that will last no matter what? Try a tough, durable, ultra-safe SUV to get where you're going. Even if you go offroad, you won't find a problem.
Finding the Sweet Spot
Whether you're a true car enthusiast who loves the hum of an engine, or someone who simply needs a car to get where they're going, it's easy to appreciate the signature way in which a Mercedes is crafted. Designed with the driver's comfort and intuition in mind, the newest Mercedes models, from Sprinters to Coupes to SUVs, are all designed to make the experience of driving pleasurable. That means that even if you have a long commute to look forward to, the journey will be made a bit more bearable by the fact that you'll be sitting in the lap of luxury during the drive. You'll also be able to stay connected to the world around you using the Mercedes Me Connect app. From your car, you can set your home security settings, change your home's temperature, and make sure everything is perfectly set up even before you even get home.
A Corona Adventure 
The place where you live shouldn't be a place you ignore. Even if you feel like you just don't have the time to take off on a joyride, it's important to make time to explore the beauty of Corona and the surrounding areas. What's the point of living in such a beautiful place if you never get to enjoy it? When you step into your new Mercedes, you'll start itching to take off for parts unknown. You'll discover new things about Corona that you never even knew were there. Soon enough, you'll start seeing your city with fresh eyes.
If you're ready to contact local MB dealers in California to ask about the best Mercedes lease specials, just say the word. Your local Southern California mercedes dealer can hook you up with deals for any car you're looking for, from A Class lease specials to Mercedes Sprinter specials. Whether you want a Mercedes benz SUV lease or a New GLE Mercedes, any Mercedes benz dealers in Corona, California can get you started. Finding the car of your dreams isn't hard. It's all about knowing where to look.