Fallbrook, California
The rural charm of Fallbrook is truly a unique aspect of the city. When you live somewhere that combines the best aspects of city life with a quieter pace that's perfect for nature lovers, there's no point in wasting it. But what's the best way to take advantage of a place like Fallbrook, especially if you're a busy professional? Whatever you do, you don't want to let the many wonderful things about your city pass you by. That's why investing in a new GLE Mercedes is the perfect solution. If you spend so much time in your car commuting, exploring, or simply joyriding, getting a Mercedes is the perfect way to make all that time truly count. Now that summer is in full force, you don't want to waste time sweating indoors. If you want to make the most of the summer, you need to make it a Mercedes summer.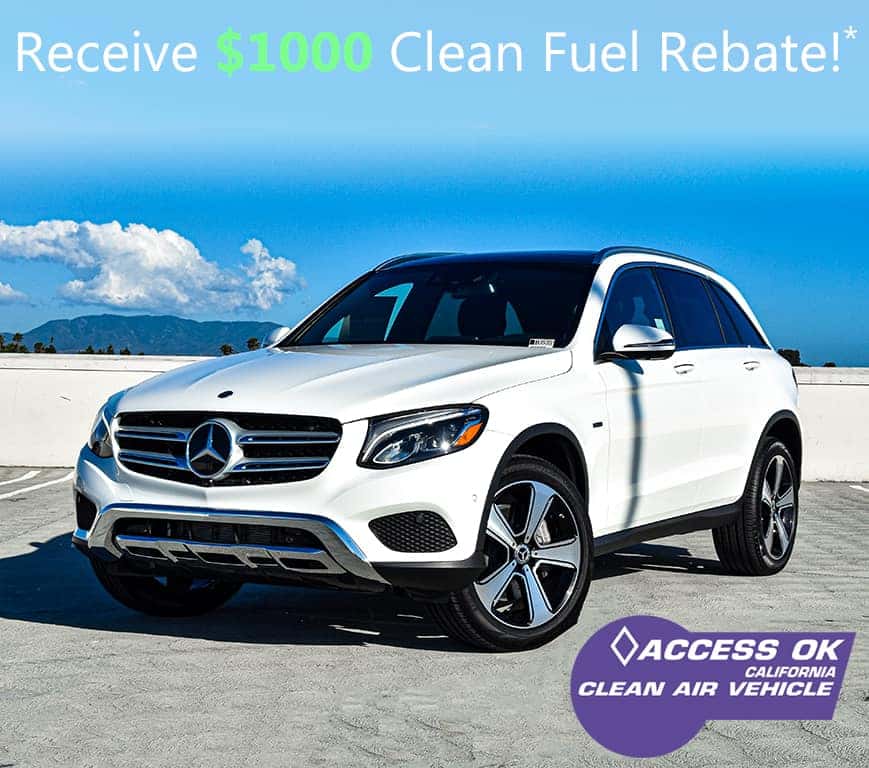 Living Life to the Fullest
There's a reason why summer so many people's favorite season. It's pleasant, it's warm, and sometimes it can feel like anything is possible, especially on a hot, sultry summer night. There's nothing like taking some time off during the summer months to really make the most out of life. Some people go on extravagant vacations or cruises to the Caribbean. Others unwind by heading to the spa and getting in some much-needed "me" time. Others love nothing more than to hit the road in a brand new, dazzling ride. If this sounds like you, you shouldn't waste your time in a car you don't absolutely love. From the new GLE Mercedes to SUV, Sprinter, and beautifully sleek A-Class models there's a lot to love about the latest rollouts from Mercedes, especially when it comes to zero-emission and plug-in cars that continue to make the world a safer, cleaner place. If cars are your passion, make it your summer with Mercedes.
Appreciating Summer in Your New Mercedes
Making the most of the summer doesn't necessarily mean carting the kids back and forth from the pool every day. It doesn't mean trying to keep everybody occupied so that you can finally get in some much-needed R&R. If you have a family, it can be hard to find the space and time to unwind on your own. Even if you're planning a major trip with the kids and the whole family, it can often feel like more of a source of stress than fun. That's why it's so important to find new ways to enjoy the ride. When you invest in a Mercedes, you're not just buying a car. You're finding ways to make your life easier, more enjoyable, and more connected. With the Mercedes Me Connect app, you can keep your home safe by accessing your Nest or home security controls from your car. You can keep track of everything that's going on at home and even change your settings remotely so that you can come home to a cool, air-conditioned environment after a long day trip. It's all about those little things that make life just that much less stressful. If you want to use the summer to escape from reality and indulge in a little bit of fantasy, Mercedes will show you the way. Whether you're in the driver's seat of a sweet new coupe, a family Sprinter, or brand new GLE, you'll be on the road to a safer, more enjoyable summer full of road trips and fun.
A Feeling of True Freedom on the Road 
It's not just families who can experience the benefits of a sleek new ride. For folks who are traveling solo, there's something enormously seductive about getting behind the wheel of a new Mercedes C-Class or E-Class. If you love taking off and finding new places to explore around Fallbrook, you're going to see a whole new side of your city from behind the wheel of your new Benz. It's not just about finding the confidence to take off on a joy ride. It's about loving the feeling of being in your new Mercedes: the smell of the leather, the smoothness of the ride, and the total rush of being in the driver's seat of one of the most powerful, technologically-advanced vehicles on the market. If you're a joyrider, not just any car will do. The best adventures require a ride that's far above average.
Finding New Things to Love About Fallbrook
If you moved to Fallbrook because you love the natural world, chances are you haven't been disappointed. From Myrtle Creek and Santa Margarita to the incredible wine tours offered at the Fallbrook Winery, there's no shortage of amazing things to do and see in the town. This summer, don't waste time indoors when you could be tearing across the countryside in your new Mercedes E-Class. The summer flies by so fast with barely any time for us to catch our breath. In your new Mercedes, speed won't be an issue. You'll be able to make the most of the summer whether you're headed for the outer limits or planning on staying in town. There's nothing like a Fallbrook summer, so why waste it? Take the family out for a joyride or take off on a tear in your new, rugged Mercedes SUV or sprinter. However you decide to spend your summer, make sure it doesn't go to waste. Don't settle for an ordinary car, or an ordinary summer, when you can make it extraordinary.
Finding Your Summer Groove
If you want to get your hands on a great Mercedes SUV lease deal, you're in luck. Some of the best Mercedes Benz dealers in California are found in Southern California. Any Mercedes SoCal rep will be happy to work with you and your needs to find you the best car possible for your needs. If you're looking for Southern California Mercedes dealers who will hook you up with the best Mercedes Benz lease specials, you're in luck. In Fallbrook and the surrounding areas, there are so many amazing Socal Mercedes dealers who are prepared to offer you the best A-Class lease specials and Mercedes Sprinter specials before the summer comes to a close.