Mercedes-Benz of Temecula's Finest
Mercedes-Benz of Temecula Marketing Team
Do you ever wonder who's behind the wheel of Mercedes-Benz of Temecula? Well, let us introduce you to some of members of the Fletcher Jones family who help keep our growing business stay on the road to success.
Born and raised in the south coast of Venice, Italy, our marketing and digital coordinator, Nick Elrayess. He enjoys sipping on fine wines, watching comedy films, driving luxury vehicles, traveling, and exercising. He received his B.S. in Marketing at L.A.U. If had the chance, Nick would cruise the streets of London in a Mercedes-Benz SLR.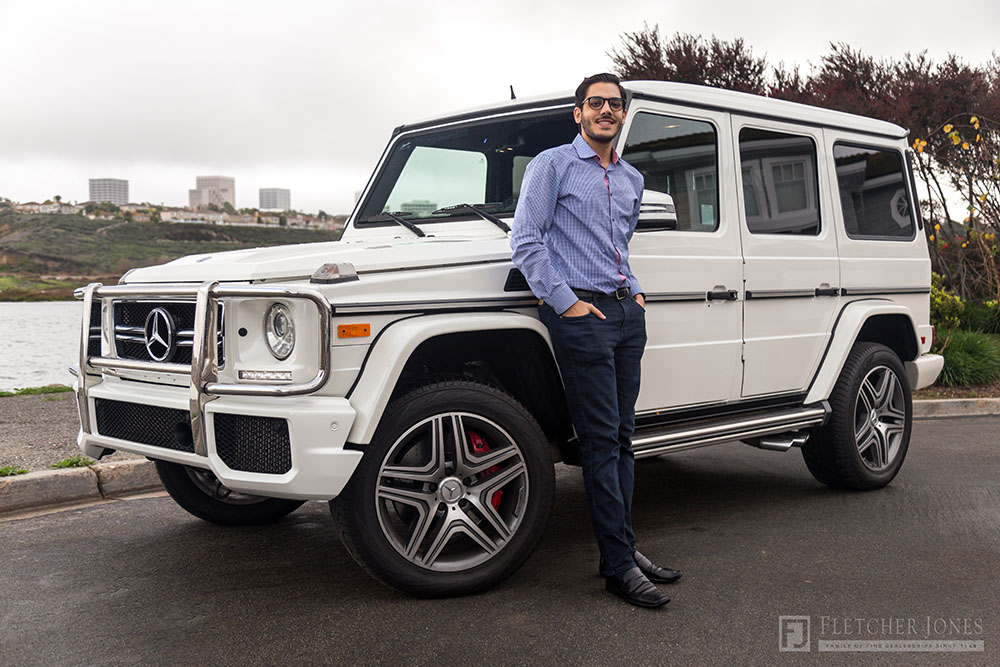 Meet Joseph (Joey) Maganini, born and raised in Mission Viejo. Joey primarily handles web analytics and web development for Mercedes-Benz of Temecula and Mercedes-Benz of Ontario. He attended San Jose State University to pursue a degree in art photography. His favorite car includes the Piaggio Ape and the Audi R8. When Joey isn't behind the lens of a camera, he enjoys playing hockey, video games, and surfing.
Photographing our events and vehicles for Mercedes-Benz of Temecula and Mercedes-Benz of Ontario is our social media and marketing photographer, Jeffrey Bowie. Jeffrey was born in Los Angeles. He graduated from the University of California, Riverside with a B.A. in Art Studio. When he isn't producing creative and social content, Jeffrey likes to go to museums, cook and spend time with his two dogs, Bronx and Harlem.
Join the Elite
Want to be a part of our winning team? Start your application today and help stay on the path to success.