What is Mercedes-Benz AMG®?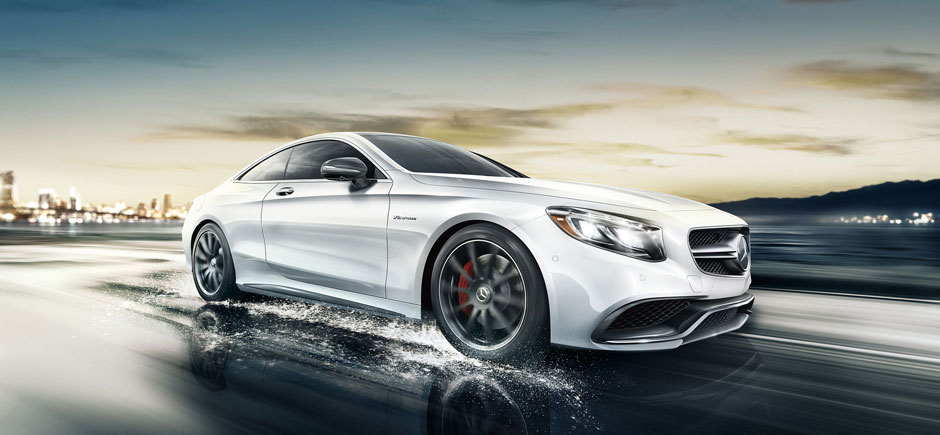 Going back nearly fifty years, the AMG® distinction denotes cutting-edge mechanical design and performance within the new Mercedes-Benz lineup. Furnished with handcrafted engines, the ever-expanding AMG® selection includes some of the most desirable vehicles on the market. Over the years, the goal behind the origin of AMG® remains, and the "One Man, One Engine" philosophy continues to inspire the production of newer, more powerful vehicles.
A Brief Introduction to AMG®
In 1967, auto engineers Hans-Werner Aufrecht and Erhard Melcher began perfecting the concept of AMG® from a mill in Burgstall, Germany. With the production of the 300 SEL 6.8 AMG®, and its first-in-class performance in the 24 Hours of Spa, AMG® quickly gained notoriety. In 1993, Mercedes-Benz and AMG® began the two-year process of crafting the C 36 AMG®, which became the first AMG® model to be advertised in the United States.
Since its inception and initial success, the AMG® brand has continued to flourish worldwide, launching revolutionary and inimitable engines and vehicles. Today, the Mercedes-Benz AMG® lineup is instantly recognized by its sharp, aggressive body styling, wide stance, twin power domes, and resonating growl. Mechanically, the AMG® sedans, coupes, and SUVs are the picture of excellence, featuring engines crafted by AMG® Master Engine Builders, racing-derived transmissions, and Mercedes-Benz 4MATIC® All-Wheel Drive.
Get Acquainted With the AMG® Lineup
Available right here at Mercedes-Benz of Temecula, the following vehicles showcase the power and poise of Mercedes-Benz AMG®:
Furnished with an AMG® 5.5L biturbo V8 engine, the roaring AMG® S 63 Coupe dishes out 577 hp and 664 lb-ft of torque, and accelerates from 0 to 60 mph in a brisk 3.9 seconds.
The crowning jewel of the C-Class, the AMG® C 63 S Sedan sports a high-output, compact 503-hp AMG® 4.0L biturbo V8 engine, as well as a 7-speed AMG® SPEEDSHIFT® MCT transmission with four unique drive modes.
The AMG® GLE 63 S SUV is a dynamo in its class, and hits 60 mph from a standstill, thanks to its AMG® biturbo V8 engine rated at 577 hp and 561 lb-ft of torque.
The AMG® E 63 S Wagon comes with AMG® Adaptive Sport Suspension, an AMG® high-performance compound braking system, and an AMG® biturbo V8 engine rated at an impressive 664 lb-ft of torque.
Contact Us Today!
To see more of the incredible Mercedes-AMG® lineup, stop by Mercedes-Benz of Temecula! We're conveniently located at 40910 Temecula Center Drive in Temecula, CA. If you have questions about our exclusive AMG® inventory, contact our sales department at (951) 225-1145!