3 Convenient Features In Your Mercedes-Benz You Didn't Know About
A Mercedes-Benz isn't your ordinary car. It's built with the most advanced technology for the most comfortable drive wherever the road may lead you. But with so many features available to you, we understand there may be some features you may have forgotten about or perhaps didn't even know existed.
Take a look at these 3 handy features you may have overlooked.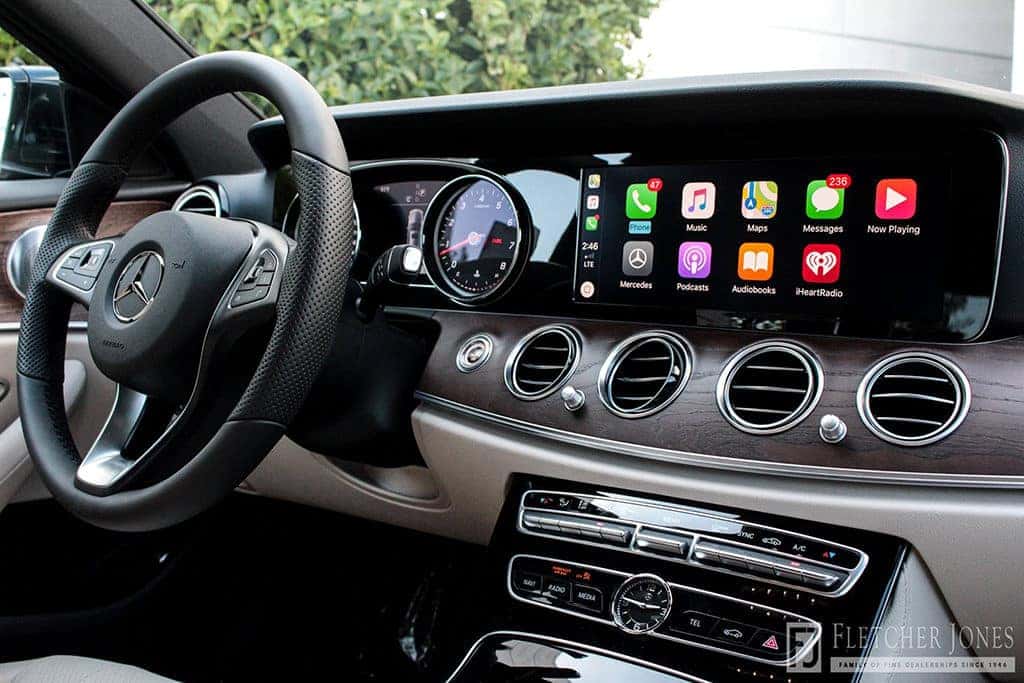 How to Use Apple CarPlay™ Siri® in Your Mercedes-Benz
Apple CarPlay™ lets you enjoy a variety of apps via an interface that looks and works like your iPhone®. That's because it links your iPhone and Siri® to your car, so you can make calls, hear or dictate text messages, navigate to a destination, stream music, podcasts and audiobooks from a variety of sources, and more. Check out this video on how to pair your iPhone® to your Mercedes-Benz and using features like Siri®.
Using the Brake HOLD Function
Whether you're stuck in Riverside County traffic or stopped on a hill somewhere in Temecula, the HOLD feature lets you keep the brakes applied without your foot on the brake pedal. After bringing the vehicle to a stop, an additional press of the brake pedal activates the feature and illuminates a "HOLD" icon in the instrument cluster, letting you know you can relax your foot. The brake lamps stay illuminated while the car remains braked. When you're ready to move, just press the accelerator to release the feature and go.
How to Open/Close Windows with KEYLESS GO®
Aside from Mercedes-Benz KEYLESS GO® allowing you to unlock, lock, start and stop your car without having to fumble with your keys, KEYLESS GO® also gives you the ability to close your windows and sunroof from the OUTSIDE of your vehicle. Watch the tutorial below to learn how you can do this.
Want to learn more about what other features your Mercedes-Benz has to offer? Schedule a redelivery service with one qualified experts at Mercedes-Benz of Temecula. Contact us below for more information.