Bonsall, California
When the time comes to trade in your old set of wheels for a brand new ride, it can be bittersweet. Getting a brand new Mercedes-Benz A-Class or E-Class Coupe, however, can easily take the sting out of it. When you're at the helm of a new Mercedes, you don't just feel like a winner. You feel ready to take on the world. Using the brand's signature mix of safety-conscious, environmentally-conscious cars that put the pleasure back in the driver's hands, Mercedes has crafted a legacy of luxury vehicles that keep improving upon themselves with better-automated features, higher safety ratings, and endless opportunities to grow.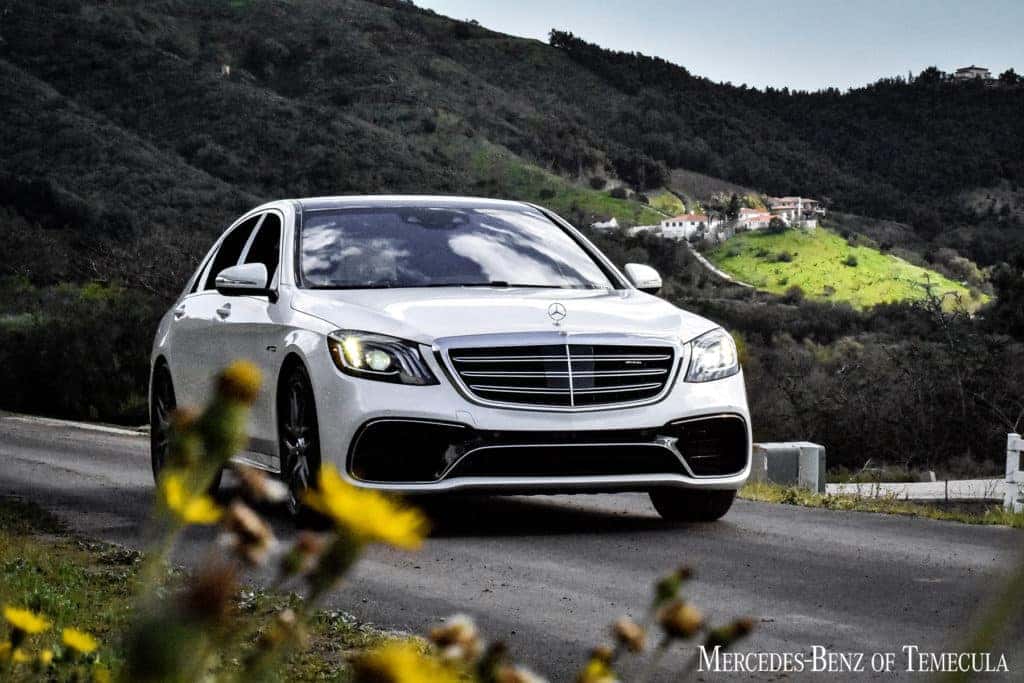 The Best Quality and Craftsmanship On Offer
Mercedes may be one of the oldest automobile brands on the market, but that doesn't mean it's done innovating. Far from it: the rollout of the company's new AMG®-powered line reintroduced the world to the concept of the thrill ride. Featuring unparalleled engine speed and performance, a sporty interior designed for driving comfort, and extra automated functions that get us even closer to a self-driving future, the newest Mercedes models promise a faster, better tomorrow. Before you invest in your Mercedes, you'll need to take the time to figure out what model is best for you. Do you need the four-wheel drive capability and extra storage space of a classic SUV? A four-dour Sedan that's ideal for carpooling? What about a hybrid or electric car that runs completely on hydrogen cell energy? Do you want a ride that features one of the worlds most powerful engines with incredible brake power and safety features? Whatever your needs are, Mercedes has created the perfect vehicle to serve them. All you have to do is call your local Bonsall, California Mercedes-Benz dealership to get the details.
Features and Connectivity
For decades, Mercedes has been leading the way in sophisticated, sleek vehicles that get drivers where they're going in style. Today, we ask more of our vehicles. We don't just want the safest cars that protect us by helping us make smarter driving decisions. We also don't just want a car that's going to leave us stranded when we least expect it. Along with the promise of quality that each Mercedes-Benz comes with, drivers are treated to impeccable guidance and repair help at hundreds of Mercedes-Benz Service Centers around the country. Whether you're in the market for a Sprinter or want to snag a Mercedes SUV lease deal, you can count on never being off the road for too long. Whether you get a G-wagon, an E-Class, or a groundbreaking car with a Mercedes-AMG® system, you'll be able to feel the satisfaction the minute you turn the ignition.
Explore Beautiful Bonsall, California in Your New Benz
Driving down Old Highway 395 has never felt more rewarding than from the front seat of a Benz. If you live, work, or vacation in Bonsall, CA, you need the perfect ride to get you around. From exploring the surrounding cities and towns to getting to know your own stomping ground better, there's no easier way to explore and discover than by hitting the road in a new Mercedes A-Class or E-Class. Take a day trip to Winterwarm or head to Wild Wonders for an afternoon of fun surprises in your new ride. Explore the beauty, culture, and charm of Bonsall, CA without ever having to leave your brand new Benz. Eco-friendly features and a responsive engine mean that you don't have to feel guilty about taking the occasional joyride. Driving down the scenic roads and paths of Bonsall has never felt better.
Why Own a Mercedes-Benz?
Today, there are more reasons than ever to invest in a Benz. Whether you're drawn in by the sleek exterior and luxurious interior, or love the idea of an Inline-4 Turbo engine that can go from zero to sixty in 4.3 seconds, there are plenty of reasons to give yourself a car that will keep giving back. The new AMG® line offers some of the most technologically-advanced cars on the market, powered by high-torque, responsive engines that make driving a more natural, intuitive experience. Your local Mercedes dealer in Temecula or Bonsall, CA will make sure you get the best deals, lease specials, and perks from your purchase of a new Benz. After you've got your keys, the power is in your hands. Take off on a new adventure, or simply feel the thrill of riding around town in the most beautiful, most sophisticated car on the block. Above all else, know that you're now part of a legacy.
Be Part of Something Bigger 
Being a part of something bigger than yourself doesn't always mean joining a church or starting a new hobby. Sometimes, it's just about finding the courage to do what you really want. Life comes with so many compromises–why should the car you drive be one of them? When you invest in a Mercedes, you're part of a decades-long story that keeps unfolding in real time. You're connected to a history that's helped change, refine, and perfect the function and look of automobiles since the early 1920s. That's something to be proud of. There's no denying that when you're driving your own Benz, you can feel the power of that legacy. It's in every rev of the high-speed engine, every rotation of the 5-spoke wheels. Each Mercedes-Benz owner feels pride in their vehicle. They know it's more than just a car. It's a way of life.
Living the High Life in Bonsall, California
If you live near San Diego, Temecula, or Bonsall, driving is a big part of your life. Making your way through tons of small, winding country roads might seem tiresome, but in your new Benz, even your normal commute will take on an exotic air of mystery and wonder. Driving with one of the new, eco-friendly sedan or SUV models will help you see the beauty of Bonsall, CA in a whole new light. Speak to your Bonsall, CA Mercedes-Benz dealership today about lease specials for SUVs, C-Class models, and sprinters.