How to Use Mercedes-Benz Apple CarPlay®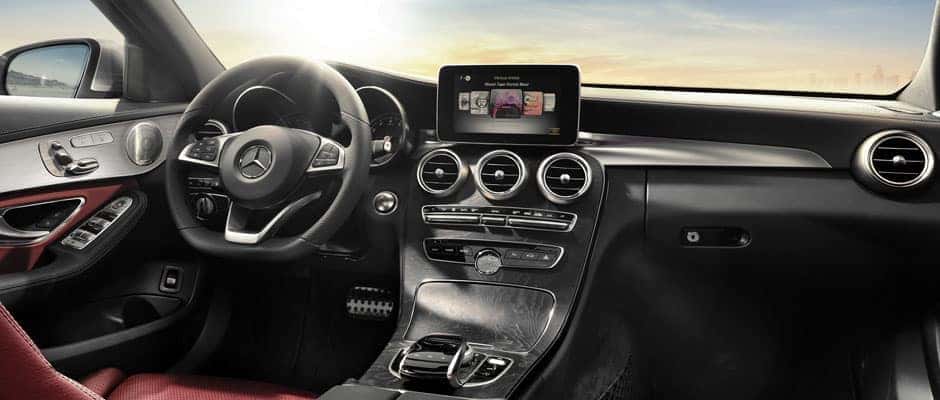 Setting up Mercedes-Benz Apple CarPlay® is quick and easy. To pair your phone with your new Mercedes-Benz vehicle, use a Lighting Cable to plug into the dash. Once your phone is connected, the Apple CarPlay® icon will pop up on the display and you can access settings and apps using COMAND®. It's important to note that once your phone is connected to Apple CarPlay®, it'll lock automatically until it's disconnected to prevent you from using it on the road.
Mercedes-Benz Apple CarPlay® FAQs
Q: Which apps can I use with Apple CarPlay®?
A: You can use all of Apple's apps, such as Maps, Messages, and Music, as well as select third-party apps like iHeartRadio®.
Q: How do I use Siri®?
A: Siri® is integrated into Apple CarPlay®. You can simply ask Siri® to play music or give you directions to a restaurant in Escondido—and it will respond. Siri® is also programmed to deliver results that won't distract you while driving.
Q: Does Apple CarPlay® require a cell signal to work?
A: Apple CarPlay® works with an iPhone® that's connected to a network. So, many of its features don't work without a cell signal. This is why some automakers only include Apple CarPlay® with models equipped with navigation.
Learn More About Apple CarPlay® Setup and Use at Mercedes-Benz of Temecula
Still have questions about how to use Mercedes-Benz Apple CarPlay®? Contact Mercedes-Benz of Temecula, or schedule a test drive in a vehicle equipped with Apple CarPlay®. For in-person assistance, visit us at 40910 Temecula Center Drive in Temecula—not far from Murrieta and Menifee.