Enjoy a Tax Write-Off of Up to $25,000 on a Mercedes-Benz SUV or Sprinter!
Section 179, a business tax code, is a useful tool that offers tax deductions on select business equipment – such as vehicles – as an alternative to asset depreciation. Fortunately, the Mercedes-Benz SUV and Sprinter lineups are as diverse as they are tough. Be it the GLS SUV, GL-Class SUV, G-Class SUV, or Sprinter, you can purchase or lease a truly reliable and well-appointed vehicle for your Temecula business and receive a sizeable write-off. Look below to see the vehicles and benefits available to you through Section 179!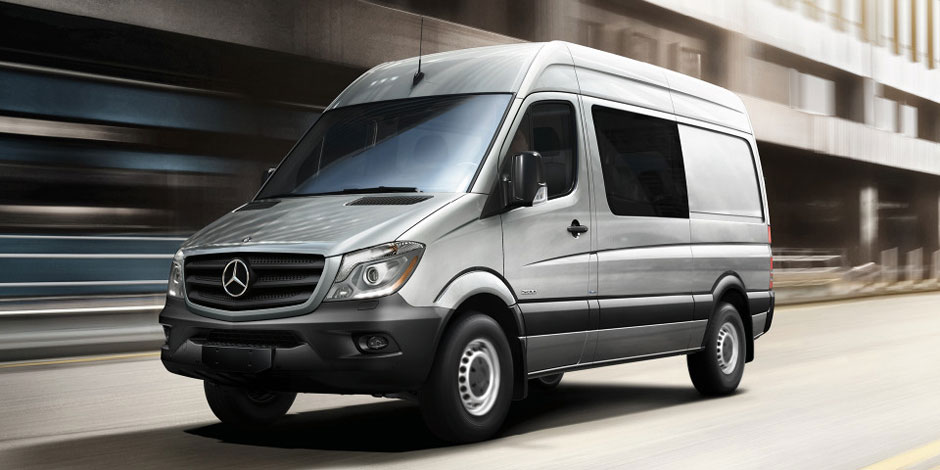 Which Mercedes-Benz Vehicles Qualify?
Thanks to Section 179, you can enjoy a tax write-off on the efficient yet heavy-duty vehicle you need to earn a living. Fortunately, you needn't look any further than the Mercedes-Benz lineup for the ideal addition to your business. The Sprinter is offered in Cargo and Passenger Van variations, as well as a Cab Chassis, while plenty of Mercedes-Benz SUVs meet Section 179's 6,000- to 14,000-pound GVWR requirement. Whether you've got your eye on the vigorous GLS and GL-Class SUVs, the tried-and-tested G-Class SUV, or the ultra-customizable Sprinter family, you can receive a business tax deduction of up to $25,000!*
Business Advantages of Section 179
In addition to being an easy-to-use tax code, Section 179 is also highly flexible, offering a number of fantastic advantages to all kinds of businesses. Typically, a piece of equipment, such as a vehicle, is deducted over a certain period of time as a depreciating asset. If you purchase a vehicle and put it to use before December 31, Section 179 deducts the cost, either partially or completely, for the current tax year. Additionally, you can take a write-off on a vehicle you've leased or bought, giving you the freedom to choose a purchase method that works for you.
Find Your Dream Vehicle in Riverside County!
Roomy, energetic, and long-lasting, the Mercedes-Benz GLS, GL-Class, G-Class, and Sprinter are the work-ready vehicles to beat! Stop by Mercedes-Benz of Temecula at 40910 Temecula Center Drive to see them up close or take your desired vehicle for test drive. If you have questions about our lineup or Section 179, contact our sales team at (951) 225-1145 between the hours of 8:00 a.m. and 9:00 p.m. Monday through Friday, 8:30 a.m. and 8:00 p.m. on Saturday, or 10:00 a.m. and 7:00 p.m. on Sunday!