Sisters Day: The Three Sisters of Mercedes-Benz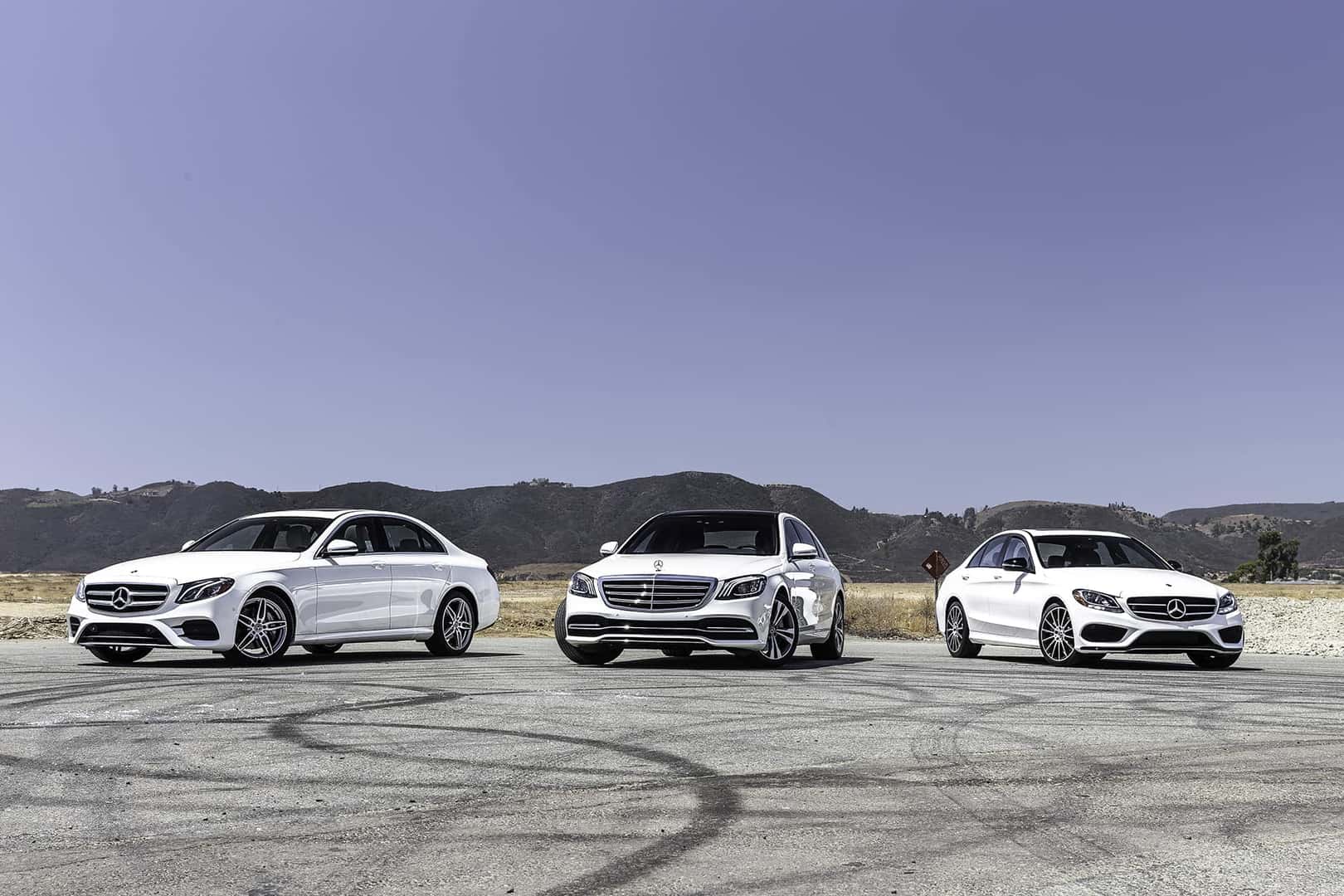 These three are sisters: C 300, E 300, and S 450, respectively, the youngest to oldest.
The youngest, being the C 300, has the personality of Turbocharged 2.0L I4 with 241 horsepower at 5550 rpm.  She can host five passengers at a time, can last up to 33 hwy mpg, and has a five-star safety rating.
A little stronger than the youngest, the E 300 has 241 horsepower at 5500 rpm with a Turbocharged 2.0L I4.  Like her younger sister, she can also host five passengers at a time and has a five-star safety rating, but she can last shorter at 30 hwy mpg.
The S-Class 450 Sedan, on the other hand, maybe the strongest and oldest with a Turbocharged 3.0L V6 with 362 horsepower at 5500 rpm.  Just like the rest of her siblings, she can have five passengers at a time, but she can last the shortest at 28 hwy mpg.
All three have a 9-speed automatic transmission with TouchShift Manually Interactive Automatic Transmission as well as standard four-wheel ABS Brakes, Electronic Brake Assist, and Brake System Components—safety and security are their main priority!
Let's see what they have inside!
They all have standard passenger multi-adjustable power seats with front power headrests and power lumbar support to satisfy you in every position you can think of.  Each of them also offers navigation aid with voice activation (with the addition of real-time traffic on the two older sisters).
Come in today to learn more about these three beauties!
Hint, hint: You can even get to take them out for a date at the Temecula Valley Balloon & Wine Festival!
Let us know below what you think!