Temecula, California
What's more beautiful than summer in Temecula? For tourists and locals looking to get the best experience of wine country, there's nothing like heading to Temecula for a wonderful summer getaway. The only thing that could make it better? A brand new Mercedes E-Class to get you there. Whether you're looking for that ultimate summer chill or you're aiming for an adventure-packed, unforgettable few months, Mercedes can help. Investing in a new car isn't just about splurging or treating yourself, even if you need a pick-me-up. When you buy a Mercedes, you're making a purchase that's going to last you for decades. It's a graduation gift that can help jumpstart a college student's success, or a family investment that's going to pave the way for more three-day weekends, cookouts, and summer getaways. It's a car that's going to make it easy and exciting to head out for date night once a week. Whatever you want to do more of, trust Mercedes to help you find all the sweetness in life.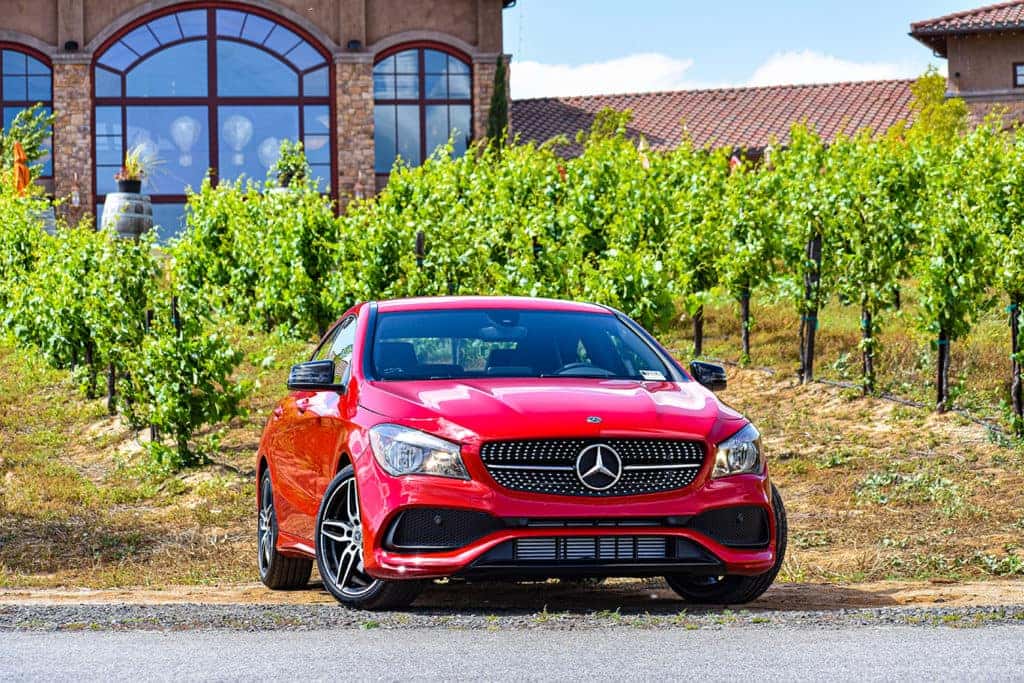 A Home Away From Home
Most Americans spend a ton of time in the car. Whether we're commuting to the office or picking up the kids from practice, we rely on cars to help us get where we're going so we can focus on the next task. But what happens when your car is so much more than a simple transportation device? What happens when your car is an actual experience and a total pleasure to spend time in? Imagine how differently your commute could look in a Mercedes. Rather than zoning out on the road, you'll find yourself behind the wheel of one of the most powerful engines in the world. With that kind of power in your hands, there's no telling how you'll feel, or what you'll find yourself capable of. That's not all: Investing in a new zero-emissions model will help you decrease your carbon footprint while getting you exactly where you want to go. Whether you love joyriding or want to find ways to make your commute more bearable, you'll love the way you feel in your brand new Mercedes Benz.
Embark on a Bold Journey in Your New Mercedes
As children, we love to explore. We love finding new places to discover and hide away in. When we were kids, summer was truly a magical time of wonder and enchantment. So why shouldn't we be able to reclaim some of that as adults? Though we've grown older and responsibilities have taken the place of pure, spontaneous joy, there's still a way to access some of that joy as an adult. When you discover something new, even something as simple as a breathtaking view you've never seen before or a walking path you've never gone down, you can get in touch with that childhood wonder from long ago. When you're in a new Mercedes GLE or E-Class, the feeling of wonder is potent. Taking off for a spontaneous summer adventure has never been easier or more tempting. If you need the time and space to clear your head and hit the road this summer, let Mercedes serve as your excuse to live life to the fullest.
Don't Let the Summer Slip Away
Temecula is such a beautiful place to call home, especially during the summer. Maybe you're a wine enthusiast who loves taking tours through Temecula's lush, gorgeous wine country. Perhaps you love natural beauty and always want to be surrounded by it, whether you're in Europa Village or hiking the Santa Rosa Plateau. There are so many things going on in your town that are so easy to miss out on. When you get your hands on a brand new Mercedes SUV, however, there's nothing you can't do. You'll feel unstoppable in your new GLE or Sprinter. All your summer plans will suddenly seem achievable. You'll have a partner in crime that won't let you down, and won't let you show up late for any important event. When you have a Mercedes, you're just that much better equipped to deal with all the stress and struggle life throws at you. You'll have more time to appreciate everything that makes life wonderful instead, from Temecula's many wineries and vineyards to its dazzling cultural centers and scenic overlooks.
Enjoy Temecula's Beauty from the Driver's Seat
Getting a new car is a big step. When you're ready, however, there's no point in getting something that's just "okay." Your car should be more than a form of transportation, even if you feel like you spend half your life commuting. If you have personal goals that you want to meet and are committed to getting out of the house more, it can be great to invest in a new car that you know will help you get out of your comfort zone. If you invest in a new electric zero-emission Mercedes model, you'll be able to have a truly guilt-free experience into the bargain. So what are you waiting for? If you want to change your life, you have to take action. In your new Mercedes, you'll be able to see a side of Temecula that you didn't even know existed. Let your new Mercedes open your eyes to all the beauty around you, both in Temecula and all over Southern California.
Take Life By the Wheel
Some of the biggest Mercedes dealers in the country can be found in California. In SoCal, you can find plenty of Mercedes dealers who are prepared to offer you amazing deals on A-Class models, sprinters, and new GLE Mercedes models. If you're looking for a Benz dealer in Temecula, you don't have to search "Mercedes Benz dealer near me" to get the results you're looking for. If Mercedes Benz lease specials are what you're after, head to your nearest
Socal Mercedes dealers in North San Diego or Temecula and ask about special offers on new Mercedes SUVs and GLE vehicles for the summer. Just don't take too long: these summer deals won't last forever.